publication date:
Nov 16, 2023
|
author/source:
Josh Kopel with Jaime Oikle

It was fun to jump to the other side of the microphone and be a guest on Josh Kopel's show Restaurant Marketing School. Josh does an awesome job with his program so be sure to check it out...
In this episode we provide proven tactics and strategies for inspiring your staff to collect customer data while providing offers that will convince your customers to provide their information.
---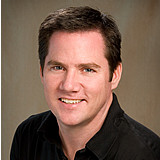 Jaime Oikle is the Owner & Founder of RunningRestaurants.com, a comprehensive web site for restaurant owners & managers filled with marketing, operations, service, people & tech tips to help restaurants profit and succeed.