One of the most often overlooked facets of running a restaurant is the maintenance needed to keep equipment running. Servicing your restaurant equipment can be a daily struggle and without a well thought out plan of action, it is easy to make a mistake that can cost you thousands of dollars. The best way to avoid this is to choose a maintenance strategy that aligns with your restaurant needs and then properly implement it. This article will go through the pros and cons of each maintenance strategy and help you choose the best strategy for your restaurant.
Types of Maintenance Strategies
There are three main types of maintenance strategies that can be easily implemented in a restaurant. These strategies are:
Reactive Maintenance
Reactive maintenance is the process of repairing your equipment to standard operating procedures only after it has already broken down. An example of reactive maintenance is when a refrigerator unexpectedly stops working, and you need to call a technician to repair it to avoid food spoilage. This type of repair is generally high cost and can cause other issues such as possible closures.
Pros
No initial costs
Less planning needed
Reduced staff need
Cons
High repair costs
Delays in repair
Increased safety issues
Shorter equipment life expectancy
Preventive Maintenance
Preventive maintenance is a proactive strategy requiring the regularly scheduling of maintenance to avoid unexpected and unnecessary breakdowns. An example of preventive maintenance is the regular inspection and cleaning of the condenser coils in your refrigerator. The condenser coils can often be covered in grease and dust, and cleaning it regularly can help avoid unexpected breakdowns of your refrigerator.
Pros
Less expensive emergency repairs
Reduced downtime of equipment
Improved lifespan of equipment
Cons
Increased labor resources and costs
Maintenance planning
Over maintenance
Predictive Maintenance
Predictive maintenance is a strategy that requires the use of condition monitoring devices and sensors to predict the servicing needs of your equipment. Often, temperature sensors are used in refrigerators to monitor the temperature, and when it goes below or above a certain threshold, it immediately creates a maintenance task for your staff.
Pros
Reduction of equipment failure
Improving safety
Reduced labor needs
Cons
High upfront cost
Only suitable for certain equipment
How to Choose a Strategy
Choosing a strategy will depend upon how much restaurant equipment you have. A reactive maintenance plan may be a good fit for a small cafe, but it might not be best for your busy sports bar or cloud kitchen. To decide what system of service is best, take the following steps:
Step 1: List Your Assets
The first step to determining the best strategy for maintaining your restaurant is to list all of your assets. From the broilers and ovens to the fryers, refrigerators, and blenders, list every piece of equipment in your restaurant. This list allows you to understand the maintenance needs of your equipment.
Step 2: Gather Information About Your Assets
Here is some information you should gather about your assets:
Cost of each equipment
Make, model, and serial number of the equipment
Age of equipment
Estimated current value of equipment
Frequency of use
If it is currently operating properly
Gathering these facts about your assets will if a piece of equipment is valuable enough to continue to maintain and what level of maintenance it needs.
Step 3: Rank and Prioritize Your Assets
After you have listed and collected data on your equipment, it is time to evaluate which assets in your restaurant are high or low value. The information gathered in the second step along with your critical functions will help you to determine priority. While a new oven will be a high priority and high-value asset for a bakery, an older model commercial mixer near the end of its life will have a lower value and as a result, rank lower on your list.
Step 4: Choose a Maintenance Plan
Once you have ranked and evaluated your equipment, you have most of the data necessary to choose a strategy. The only other data you need is how much labor you can afford as the strategy you choose should also factor in your labor force. If you run a small restaurant you may not be able to run a more labor-intensive program like a preventive maintenance plan.
If you noticed while prioritizing your assets you have a lot of high-value high-priority items, a preventive or predictive maintenance program will best suit your long term budgetary needs. While a kitchen filled with older, near end-of-life equipment might be better off choosing a reactive or run-to-failure (meaning you avoid maintenance and replace the equipment when broken) plan. Should you choose a run-to-failure program because of low-priority and low-value assets, it is best to reevaluate your strategy as you obtain new equipment.
It is also important to remember that you can also choose to run a combined strategy. A combined strategy is best for restaurants that have a mix of asset types and want to make sure that their high-priority items are kept in good condition without wasting money on needless maintenance of lesser value kitchen equipment.
---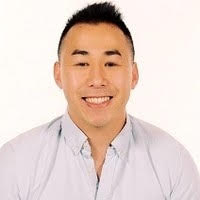 Warren Wu has years of restaurant experience from being a waiter at Common Theory Public House in San Diego, California. He is now the Head of Growth for UpKeep, a software company that helps companies streamline their maintenance.