All RunningRestaurants.com "Optimize" members have access to the "50 Points of Profit Program." (A $49.95 retail value)
Members: Click here for access...
Not yet a member? Join or upgrade today...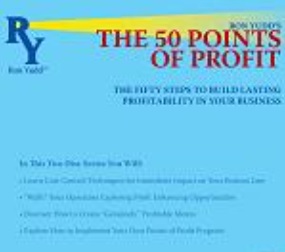 The Fifty Steps to Build Lasting Profitability in Your Business. Immediately enhance your bottom line with this best selling audio program.
This program is packed with profit enhancing tips. These top 50 points of profit will help you learn cost control techniques, create real accountability and responsibility in your operation and genuinely impact your P+L across the board.