Introducing the Birthday Club, a subscription-based service that targets patrons near your restaurant celebrating a birthday, an inhouse customer capture system for signing up your existing diners, and a follow up system that gets them coming back again and again.
Don't miss out on birthday revenue Join the Birthday Club get new and repeat business, and help your staff make more money too, all without learning new systems, installing software, or lifting a finger.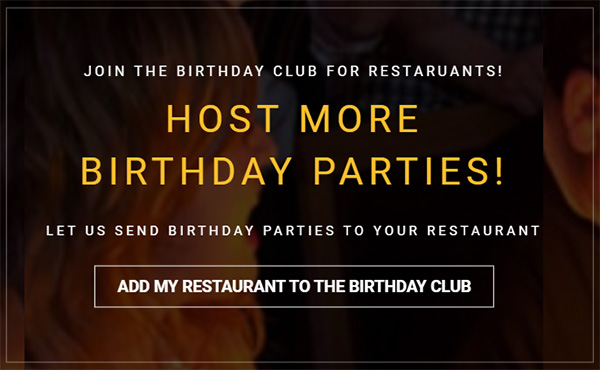 NEW CUSTOMERS EVERY MONTH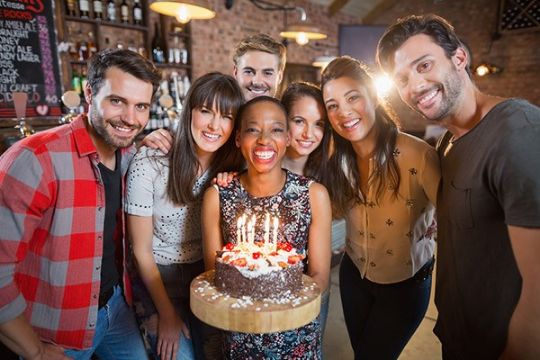 DID YOU KNOW?
7 out of 10 adults dine out to celebrate birthdays? Making birthday parties the #1 dining event, yet many restaurants don't take advantage of this simple yet very profitable marketing opportunity.
Hundreds even thousands near your business are celebrating their Birthdays!
Why not let The Birthday Club send local patrons birthday greetings and get them dining at your restaurant. Everyone has a birthday and who doesn't like to receive gifts on their birthday? A perfect opportunity to spread your word of mouth and good will.
More guests | MORE Profits!
Birthday Parties can range from 2-20 guests per table and the check averages are HUGE compared with everyday dining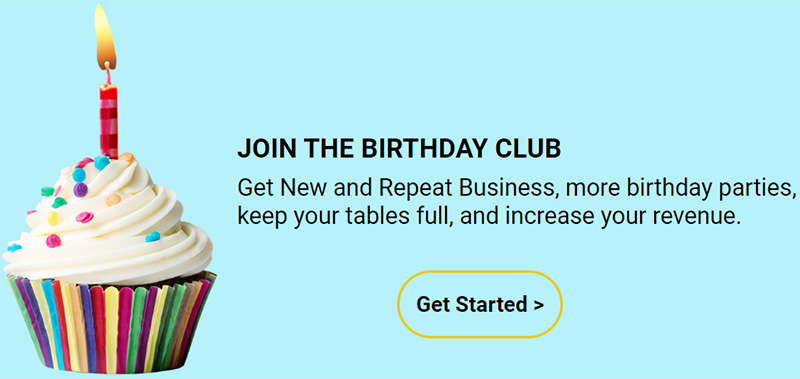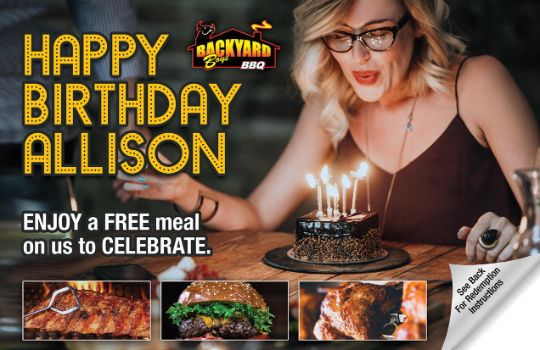 WE'VE GOT THE LIST...
PATRONS NEAR YOUR RESTAURANT
The Birthday Club has a massive database of local consumers and their birthday month. The Birthday Club targets local patrons near your restaurant and invites them to celebrate at your restaurant.
NEIGHBORHOOD MARKETING
We design your Birthday Card, then we direct mail only patrons celebrating a birthday.
NEW BIRTHDAY PATRONS AND PARTIES
Patrons receive your Birthday Card, they claim their offer using our Birthday club landing page or Birthday text, they receive a confirmation and they come to your restaurant with friends and family.

WATCH THE PODCAST & BONUS EMAIL INBOX VIDEO...
Powerful content and insights about the whys and hows of running a restaurant birthday marketing program...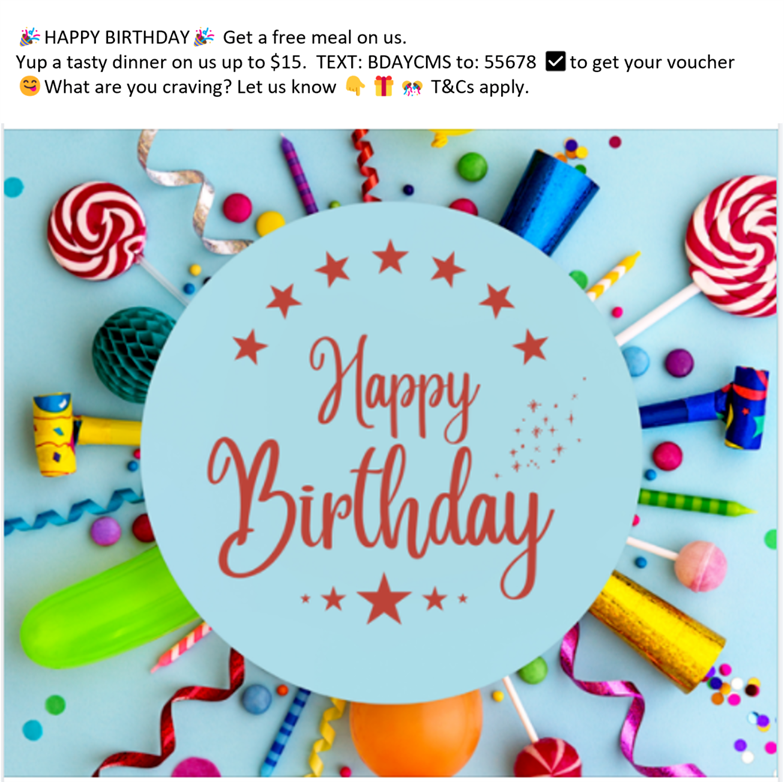 CONNECT YOUR RESTAURANT WITH BIRTHDAY PATRONS ON SOCIAL MEDIA
The Birthday Club's marketing and advertising strategies include boosting Facebook (Meta) Birthday posts, birthday ads, retargeting from your birthday landing page, and audience matching from your birthday club software.
The Birthday Club builds your audience and focuses on: Increasing birthday parties at your restaurant, driving traffic to your Birthday landing page, capturing consumer information, and engaging with them on our marketing platform.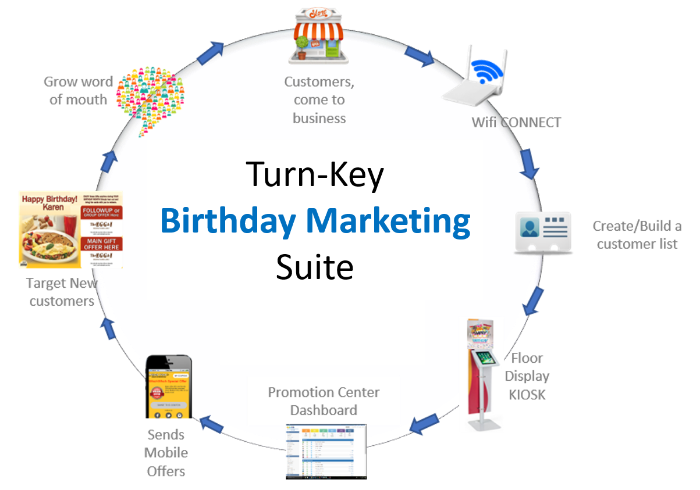 COMPLETE FOLLOW UP SYSTEM
You get a complete customer sign up strategy and follow up system that builds a strong customer list, keeps your customers connected to your restaurant with email and mobil campaigns along with social media content.
AND IT'S ALL DONE FOR YOU!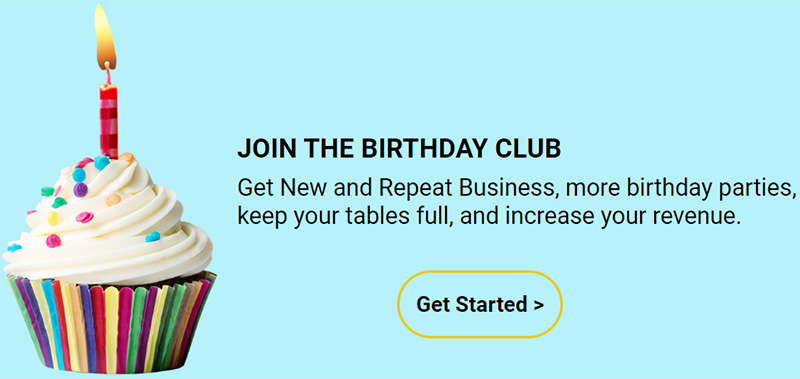 READY TO JOIN THE BIRTHDAY CLUB?