Coaching & Consulting
Your Restaurant Success Starts Here: Roger Beaudoin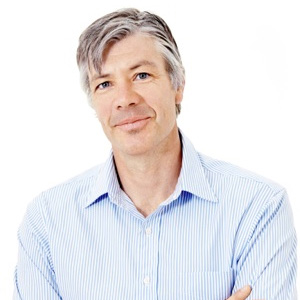 Just starting your first restaurant or seeking greater profits from your operation… give yourself every advantage. Restaurants are a tough business with a huge failure rate. Passion got you here, but experience will guide you through the challenges every step of the way.
I've been there! 20 years ago, I was just starting out with no restaurant experience. I learned it all myself the hard way and ultimately took my first restaurant from scratch to $1.2 Million in sales in just a 4-month season. Besides those industry-breaking numbers, my financial systems allowed me to make an unheard of 27% Net Profit. I will teach you personally step by step and system by system all the keys to my success. Whether you're just starting out or have been in business for years, I can help you train and motivate your staff, cut your costs, maximize your profits and establish your BRAND.

1:1 Rock Star Coaching + Consulting:
Create a profit plan for your food & beverage Menu to ensure that you are making money from every item
Implement Inventory and Cost Control systems to put more money in your bank account
Provide a Payroll & Labor Analysis tool to dial in scheduling efficiencies and establish your labor cost "Sweet Spot"
Determine your Daily Break-Even Sales Point
Create a cost-effective Brand and Marketing Strategy to find, keep and build repeat business
Find and launch New "Profit Centers" to boost sales
Systemize Staff Training to SERVE, SELL & WOW your guests
Develop a staff "Recognition & Rewards" program to increase productivity and morale while decreasing turn-over
Help select proven vendors and other restaurant resources that provide best price and value-added efficiencies
In short, your new restaurant will avoid the ultra-steep learning curve and put "best practices" in place immediately to systemize all departments and make your operation a BRAND powerhouse.

"Roger is a wealth of knowledge with all facets of the restaurant business. Roger shares freely his secrets to running a successful restaurant. Going through his coaching program has been a HUGE help! The end result will pay dividends…Which is why we do what we do."
– Brian K. - Rest. 103

"Roger, through his Coaching, furnished invaluable materials and counsel to us regarding the most important aspects of running our restaurant and bar. Not only did he provide his undivided personal attention, he guided us through the vital aspects of costing, inventory, and pricing. Throughout the entire consulting process, Roger was available to listen to the daily woes of restaurant ownership as well as answer any question we had regarding operations. Without Roger and his program, I believe we would not have had the necessary tools to make the changes to our restaurant structure to ensure our success."
– Alex B. - Warfield

Contact us today for a Free 30 Minute Phone Consultation. You can chat about how 1:1 coaching can help you take your restaurant to another level. To schedule your call contact Jaime at jaime@runningrestaurants.com and mention RunningRestaurants.com Coaching.

Get To Know Roger...
Listen in and get a feel for Roger's passion, knowledge and dedication to the restaurant biz...
Jaime & Roger rock it in this session hitting on more than 25 different ideas for improving a restaurant's operation.