Contributors
The combined years of wisdom and experience in the restaurant industry that our contributors bring to the table is simply daunting. Needless to say, we're certainly fortunate to have these folks writing for the site.
Without further ado, I believe introductions are in order...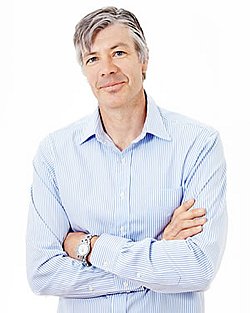 Roger Beaudoin is the owner of Restaurant Rockstars, which specializes in profit maximizing systems for restaurants. His flagship product SALES STARS is an online server training program proven to increase sales and elevate guest service. To learn more about the sales & training techniques Roger used to ring over a $1 million in just 4 months at his seasonal restaurant visit the site. Read Roger's Articles...

David Scott Peters is a restaurant consultant, event speaker and founder of TheRestaurantExpert.com, a company committed to the success of independent restaurants. TheRestaurantExpert.com offers an exclusive online restaurant management software designed specifically to meet the complete operational needs of independent operators, including holding their managers accountable and running a profitable business. Combined with one-on-one coaching and group workshops, TheRestaurantExpert.com is helping independent restaurants find success in the highly competitive restaurant industry. Read David's Articles...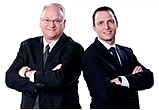 Dale Willerton & Jeff Grandfield - The Lease Coach are Commercial Lease Consultants who work exclusively for tenants. Dale and Jeff are professional speakers and co-authors of Negotiating Commercial Leases & Renewals For Dummies (Wiley, 2013). Got a leasing question? Need help with your new lease or renewal? Call 1-800-738-9202, or visit www.TheLeaseCoach.com. Read Dale & Jeff's Articles...

Darren Denington is the founder of Service With Style Hospitality Group, a hospitality firm offering secret shopping, restaurant coaching and team training services. Darren has over 30 years of experience in the hospitality industry and has an extensive background as a Food and Beverage Director, Executive Chef, General Manager, Restaurant Owner, Staff Trainer and Consultant. Read Darren's Articles...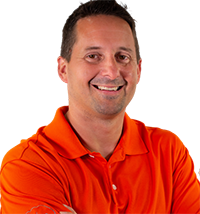 Matt Plapp is the CEO & Founder of America's Best Restaurants. ABR's goal is simple, to help consumers find a restaurant they'd eat at weekly and to help restaurant owners find those same FREQUENT customers! Want to be featured on America's ONLY Online Show & Network dedicated to Independent restaurants? Click here. Read Matt's Articles...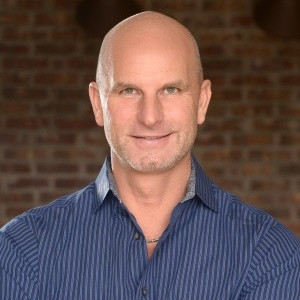 Brian Bruce, an author of multiple articles published online and in several industry trade publications, has been cited in multiple news stories as an authority in Executive Restaurant Recruiting. He's an Executive Restaurant Recruiter with HHB Restaurant Recruiting and recruits nationally. He can be reached at 405-361-7582 and by email at Brian@HeadHunterBrian.com. Read Brian's Articles...

Michael Attias, the country's foremost expert on high return, low cost direct marketing strategies for restaurants, speaks from experience in the trenches. He operated a close to $3,000,000 a year restaurant (over a $1 million from catering alone) in Nashville, TN he used as his marketing "laboratory". He now helps restaurant owners double their profits by adding or expanding their own catering profit center through his company CaterZen. You can download his eBook: "Catering Multipliers: The 17 No Cost Laws of Catering Sales Growth" at his site.

Nick Fosberg, author of "100/80/20 Marketing Formula," is known as one of the highest paid, marketing and promotional consultants in the bar & restaurant industry and he owns 2 bar / restaurants in the Chicagoland area. He's famous for creating some of the highest grossing digital marketing promotions in the history of the bar & restaurant business...without spending a penny on marketing. All done through e-mail & Facebook posts. Click here to get the Report: 30 Bar Promotions That Increase Revenue.

Joy Gendusa is the Founder and CEO of PostcardMania, a fully-integrated marketing firm specializing in direct mail. She literally wrote the book on direct mail (The Ultimate Direct Mail Success Manual!) and offers free samples to all restaurant owners interested in postcard marketing. Read Joy's Articles...

Brandon O'Dell is the founder of O'Dell Restaurant Consulting. For the last 20+ years, Brandon has been helping money losing food service operations turn themselves profitable. His management and consulting experience spans from quick service and full service restaurants to private clubs, universities, hotels, concessions and catering. Read Brandon's Articles...

Ron Yudd is the president of Points of Profit Inc. He is a recognized expert on developing profit strategies and customer service solutions. Ron provides his clients with the tools for success. He accomplishes this through speaking, seminars, workshops, facilitation, consulting, personal coaching and mentoring. Read Ron's Articles...

Michael Rosman has been in the catering and restaurant industry for over 30 years in the Boston area, where he built a $1.8 million per year corporate drop-off catering operation. He's the founder of The Corporate Caterer, a membership website and consulting company. Whether you are just starting out, are a leader in your marketplace, or are somewhere in between, the site has an incredible wealth of insight and resources to help you begin or grow this division of your business. Read Michael's Articles...

Amy Foxwell Amy Foxwell is a restaurant owner, an author, and the creator of the Win Win Marketing series, including the well-known Win Win Restaurant Marketing System. She is a recognized restaurant marketing expert who has applied her business knowledge to the restaurant and food industry with outstanding results. Read Amy's Articles...


New Contributors are always welcome. If you have expertise to share with our audience write in to us and let us know.