10 Leasing Tips for Restaurant & Coffee Shop Tenants
publication date:
May 26, 2022
|
author/source:
Dale Willerton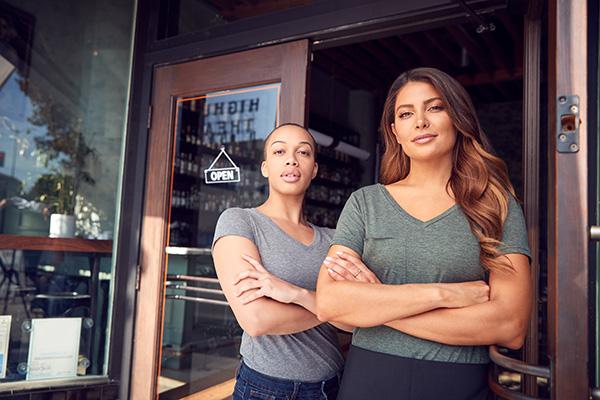 Did you know its easier to end a marriage than it is to terminate a lease with a landlord. So whether you are looking to open your first restaurant / coffee shop or negotiating a lease renewal get it right!
Tip #1 - The Agent is there to make the sale (or they don't get paid), not to hold your hand. Landlord's pay agents' big commissions if they can convince you to sign a lease. First time tenants often regret putting so much faith in the agent to help them. Don't let one agent show you space all over town. Even if you have your own agent negotiating against the landlord's listing agent remember both agents are splitting a commission coming out of the landlord's pocket. The listing agent doesn't want to split his commission with your agent. You're better off calling the listing agent for each property directly.
Tip #2 - Start the leasing process well in advance. For renewal deals we reach out to landlords as much as 12 months in advance. For Startup coffee shop Tenants if you're not careful the deal making process, design and buildout of your space will take much longer than you expected resulting in you paying rent before you open your doors. The Tenant should be paying NO rent before they open – and the lease needs to say so.
Tip #3 - Negotiate on multiple sites simultaneously. The Lease Coach does this all the time for Tenants because it creates competition for your Tenancy. While an agent might want you to focus in on only one location that is not the best strategy. By making simultaneous Offers to Lease on several sites we can play one landlord against the other and get the Tenant better terms. Even if you love only one location they won't know the other sites are just decoys.
Tip #4 - Be the batter not the pitcher. The agent will want you to send the landlord a Letter of Intent (LOI) because the agent can control the paperwork and state that he is being paid a commission. But streetwise negotiators know it is better to receive a lease proposal than it is to initiate one. We want the landlord to earn or re-earn your Tenancy. You don't want to pursue the landlord – you want the landlord to pursue you – after all you may become his long term customer paying rent for many many years.
Tip #5 - Get the Lease Proposal Right. If a material point is not included in the Offer to Lease (OTL) or Letter of Intent (LOI) you might not be able to get it added later in the Formal Lease Agreement either. Knowing how much information and detail to include in the Offer to Lease is important. Just because the LOI says the Tenant is not bound by signing it doesn't mean you can renegotiate after you wise up.
Tip #6 - Pay attention to your Permitted Use clause. Don't assume you can sell anything and everything you want. A full menu of both beverages and foods must be spelled out or you may be on the receiving end of a cease and desist letter from the property manager. Also consider if you need exclusivity on certain primary Uses (like coffee itself and some food items).
Tip #7 - Meet the landlord or property manager before you sign a lease. I believe you should never sign a long-term lease without first trying to meet the landlord or their property manager. Most agents will try to keep the Tenant and Landlord apart. Don't be naive, once the agent collects the commission you may never see them again. You need to initiate a relationship with the landlord or their property manager in advance.
Tip #8 - Don't get lawyered up unnecessarily. Whenever I speak at a coffee tradeshow seminar attendees ask me "don't I need an attorney to make sure the lease is legal?". No you don't, the legality of the lease is never in question. What do most attorneys know about market rents, tenant allowances, signage, etc? You definitely need some help but don't automatically default to an attorney.
Tip #9 - Negotiate to Win. The truth is most Tenants are intimidated by the whole leasing process. How can you expect to negotiate and hold your own let alone win, against a real estate broker who has 10 years of experience? Most Tenants are out of their league and are simply trying to negotiate not to lose. And that doesn't make for a good lease deal.
Tip #10 - Do your homework. Negotiating Commercial Leases & Renewals FOR DUMMIES is a 330 page book I wrote for Tenants, from my combined 30 years of commercial real estate experience first working for landlords and then in 1993 becoming a Professional Lease Consultant and Negotiator for Tenants. Most hard and expensive leasing lessons can be completely avoided by doing some research and seeking out the right professional to guide you through the process.
---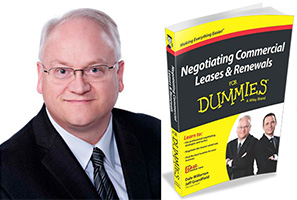 Dale Willerton, is The Lease Coach. Willerton speaks at the Florida, New York and California restaurant trade shows as well as all Coffee Fest tradeshows and exclusively works with Tenants. Request a complimentary copy of his book Negotiating Commercial Leases & Renewals FOR DUMMIES and a free phone consult. Email DaleWillerton@TheLeaseCoach.com 1.800.738.9202 (ext 1).