10 Service Tips for Customer Loyalty
publication date:
Feb 26, 2021
|
author/source:
Shep Hyken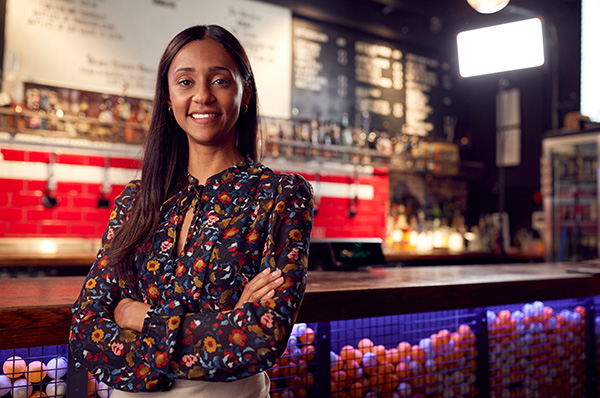 In a world where people have become extremely value conscious, one of the only ways to compete, outside of price, is with customer service. Create a better experience and you create better value. The restaurants that create the best experience and deliver the highest levels of customer confidence are the ones that stay in business longer and aren't forced to sell their food & drink at thin or losing margins.
Here is a "Top Ten" list of customer service tips from my book, "The Amazement Revolution."
1. Give your customer a membership experience. You don't have to call them members, but treat them special.
2. Make the customers' problem your problem. By solving their problems and needs, you create a partnership.
3. Create a brand promise that is so strong and compelling that it makes your customers think of you more as a partner than just another restaurant.
4. Get employees excited about working for you. An enthusiastic and positive work environment is felt by the customer.
5. Make sure you have the right people in the "customer facing" jobs. Consider moving the ones that aren't customer focused to other positions inside your restaurant.
6. Send thank you notes.
7. Consider a thoughtful gift for your customers. Not one that is expensive, but one that is unexpected, memorable and appreciated.
8. Look at your customers as a community. Engage in conversations with them and listen to their ideas and suggestions. Make them part of your process for improvement.
9. Teach everyone in your restaurant that when it comes to customer service, everyone needs to be a leader – and they should lead by example.
10 Make it personal. People like doing business with people they know, they like and they trust. Take time to personally reach out to your customers to get to know them better and find out what they really need.
---

Shep Hyken, CSP is a professional speaker and author who helps companies develop loyal relationships with their customers and employees. For more information on Shep's speaking programs, books, and other learning products, please contact (314) 692-2200. Email: shep@hyken.com Web: www.hyken.com. For information on customer service training, go to www.TheCustomerFocus.com.