11 Marketing Habits of Successful Business Owners
publication date:
Jun 15, 2023
|
author/source:
Joy Gendusa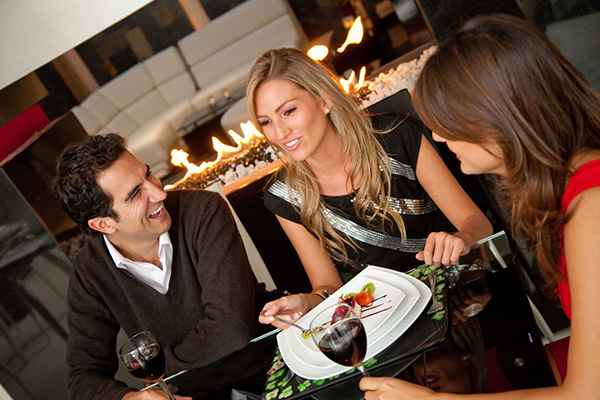 Marketing strategies vary from industry to industry, to be sure.
But there are some things that EVERY successful business owner does:
1. They commit to consistent and ongoing marketing.
Successful business owners view marketing as an investment that brings in new customers, not an expense.
In times of economic uncertainty, the first thing many businesses do is cut their marketing spend. This is always, ALWAYS a mistake. In fact, if your revenues are decreasing, you should INCREASE your marketing.
Let me tell you a story:
In 2013, PostcardMania was doing very well. We had just come off our best summer yet and we thought, why not save a bunch of money on our direct mail costs? (I know! I cringe just thinking about it now – and for the record it wasn't MY idea, I just stupidly agreed to it!!)
So we cut our mailings down from 140,000 postcards to 125,000 postcards a week.
Our revenue, which had been consistently climbing, went down.
So we bumped it back up — to 160,000 postcards per week. Not only did that stabilize our numbers, but we ended up reaching a highest-ever that year for revenue!
Surprise! (Not really.)
The lesson is this:
You get out of your marketing what you put into it, plain and simple.
By the way, we now mail 180,000 pieces per week!
2. They know their target market.
VERY successful business owners probably even have an ideal customer profile. They know what their ideal customer's challenges are, and how their product or service can help solve them.
Finding your target market can be as easy as looking at your current customer list. Who buys from you the most?
That's your target market!
New to the game?
Put your walking shoes on and do some research. (To be fair, this is A LOT easier these days. You can use social media or Survey Monkey — you don't have to take it to the ACTUAL streets!)
Your target market is made up of the people who are likely to want what you're offering. All you need is a little insight.
Marketing to people who are unqualified or unlikely to buy from you makes about as much sense as looking for a date at a newlyweds' retreat.
3. They know their competition.
If you're wondering how to market your business, this is huge:
Successful small business owners research their competitors.
Get on their mailing lists. Sign up for their newsletters. Google them. Find out how much marketing they're doing. This will affect how much marketing YOU do. (They're marketing a ton? You'd better do more!)
I highly recommend that you 'blind shop' them too. Really understanding what your shared potential customer will experience after the sale can give you so much insight into what you offer and how you promote it. I can't tell you how much I've learned from this activity!
What do they do well? Not so well? Learn from them to improve your own process.
Look at what they're doing. And do it better.
4. They have a strategy.
If you don't know where you're going, how will you get there?
Small business marketing should start with a specific, measurable goal. Make it realistic, but challenging.
Like:
"Earn $2 million in sales this year."
Then, figure out how you're going to take to reach that goal: with direct mail, pay per click (PPC) ads, an email campaign, all of those and then some…
And make sure you know your marketing budget! This could be anywhere from 12-35% of your gross revenue.
How much you budget for marketing depends on your industry and your financial situation.
Like I've said:
Buying a spot during the SuperBowl will give you great exposure, but can you afford it?
Probably not.
5. They diligently track results.
If you don't measure your results, how in the world are you going to know what's working?
It's easier than you think:
All you need is a good receptionist who asks callers one simple question: "How did you hear about us?"
Use marketing codes or special tracking phone numbers on all your marketing materials.
And I can't emphasize this enough:
6. They don't confuse response rate with return on investment (ROI).
Say you spent $2,000 sending out 5,000 direct mail pieces but only got 10 responses.
That doesn't sound like much.
But say you close 6 of those calls for an immediate revenue of $12,000. That's a 500% ROI!
And that's not even considering what those customers may spend in the future.
7. They integrate their marketing strategy.
Your customers are using multiple platforms, and so should you.
When you're marketing a small business, you should take advantage of every opportunity to get your name out there.
Send out postcards and email newsletters — and make sure you have a good place for those prospects to land on your website. Keep a blog and update it regularly. Maintain good presence on social media. Try it all!
Stick with what works. Obviously.
But don't be afraid to try new things! If you're tracking, you'll know pretty quickly what's getting results and what isn't.
8. They stay true to their brand.
This is important:
Keep a consistent look and feel among all your marketing materials. Have a beautiful logo designed and put it on EVERYTHING.
This helps to ensure people remember you. Every time they see your brand or logo, that's an impression. These impressions add up to an awareness — and once people are aware of you, it's very likely to translate into a sale when they need your product or service!
But branding isn't JUST about name recognition. It's also how people PERCEIVE your business.
If someone complains about you on Twitter, address it! Otherwise you blow a huge opportunity to exert control over how the public sees your business.
9. They build relationships with customers.
Among marketing strategies for small businesses, this has got to be one of the easiest.
Your customers have given you their business. They deserve your respect.
Talk to them. Not only will it increase their trust in you, you might LEARN SOMETHING about your target market!
Offer them a birthday discount or a reward for referring new business. (And don't be shy — ASK for reviews and referrals!)
Don't put all your marketing eggs into the new-customer basket. Reward your current customers too!
It costs 5-10 times as much to acquire a new customer than to keep one, according to Inc magazine.
Remember:
They are your target market! They bought from you once. If you play your cards right, they'll buy from you again!
10. They follow up.
A lead reaches out to you, but you don't close the sale. If you don't follow up with them, you're leaving money on the table. Full stop.
Check this out:
According to the National Sales Executive Association:
2% of sales are made on the first contact
3% of sales are made on the second contact
5% of sales are made on the third contact
10% of sales are made on the fourth contact
80% of sales are made on the fifth to twelfth contact
Remember this:
A lead who reached out to you HAS INTEREST in what you're offering. They are much easier to close and more valuable than someone who has never shown interest in your product or service before!
To follow up, you should contact them regularly over time through several channels. Create a schedule that you use for all of these leads.
Like this:
3 days after call in: Follow-up phone call
7 days after call in: Postcard
2 weeks after call in: Email
3 weeks after call in: Another follow-up call
6 weeks after call in: Second email
8 weeks after call in: Third call attempt
That's just an example. Tailor it to your business.
But you get the idea.
11. They ask for help.
As a business owner, you know that you have to wear a lot of hats. It's your business, so you have to know it inside and out. But SHOULD you do it all? That's another story!
I'm a business owner who also considers herself a marketer, but I have a Chief Marketing Officer who calls the everyday shots and she's a GENIUS.
I realized that I couldn't always wear the marketer hat. That wasn't what was best for my business.
Rather than letting marketing fall by the wayside, successful small business owners ask for help. They pass their hat to someone capable of doing that job better than them. Whether you hire a marketing firm or a marketing specialist to work with you in-house, it's worth it.
Because the cost of NOT MARKETING is just too great.
---

Joy Gendusa is the Founder and CEO of PostcardMania, a fully-integrated marketing firm specializing in direct mail. She literally wrote the book on direct mail (The Ultimate Direct Mail Success Manual!) and offers free samples to all restaurant owners interested in postcard marketing. To claim these freebies, just visit: www.postcardmania.com.