4 Tips to Help You Run Your Restaurant Bar Successfully
publication date:
Oct 29, 2019
|
author/source:
Warner Siebert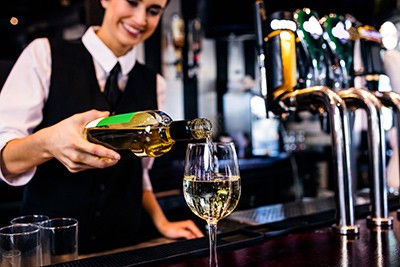 It's time to tap into your bar's full potential. Whether your business is a classic bar, a restaurant bar, or a bar within a larger establishment like a hotel, there are always opportunities for you to impress your guests. This week, raise the bar with these four business tips.
1. Style and Substance
Guests at a restaurant bar want more than a delicious drink; they're also thirsty for a good experience. Make sure your bar's atmosphere encourages customers to sit down and stay a while. You can welcome your guests in any number of ways, depending on the kind of ambiance you're aiming for - from comfortable chairs to friendly bartenders to mood lighting, the options are truly endless. Maybe it makes sense to hire a DJ, or perhaps your bar is known for the jukebox in the back room. Whatever specifics work for your business, it's important to keep your guests comfortable. Remember - the longer they stay, the more they'll drink!
2. Time and Tide
Specific days and times will always be more profitable - in any business, but especially at a bar. If your bar is attached to a restaurant, you may find that the two should keep slightly different hours to stay profitable. For example, let's say your restaurant hosts a lot of students who come to study on Monday and Tuesday mornings. Take advantage of this morning rush and make sure your kitchen is open, but it's unlikely your bar will make much money during this peak morning time. On the other hand, your bar may make a profit long after the kitchen closes on a Saturday night - so you can send your chefs and servers home before the bartender. Keep careful track of which hours are the most profitable for your bar, and run specials accordingly. Happy hour deals often bring in a loyal customer base, so this is an excellent time of day to test out other specials you're considering. Learn as much as you can about your guests' preferences, and you'll build long-term relationships with a broad customer base.
3. Tools of the Trade
In any retail business, it's essential that your Point of Sale system (POS) tracks every transaction. In the bar business, this process can get tricky. Bartenders are responsible for monitoring cash and credit card tips, splitting checks among many guests at once, remembering which guest ordered which cocktails all while doing it at high speed. The pressure is on for these employees because a mistake could cost them valuable tips - and have a negative impact on customer loyalty.
Restaurant owners should invest in the right POS for their bar, to make sure these busy employees have the best tool for the job. When choosing a Bar POS system, look for one that allows users to process orders and payments on the same screen, instead of tapping through several different windows every time a customer cashes out. These speed screens keep up with your busy bartenders, no matter how many guests they're trying to keep happy.
4. Menu Management
Just like food trends, drink trends change with the seasons. Make sure you're serving the cocktails your guests crave, at every time of year. In the fall, this could mean anything classic, like hot toddies and spiked apple cider - or perhaps there's a drink that goes better with your restaurant's overall theme. Make sure your food and drink menus go well together, so it's easy for servers to upsell items in every area of your restaurant.
The bar business should be fun - not just for customers, but also for employees and even business owners. Use these tips to design the kind of bar where you'd want to spend an evening and watch your customers follow suit.
---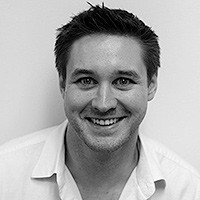 Warner Siebert is the SVP of Sales & Marketing for CAKE, a fully-integrated restaurant platform by Sysco. Hailing from New York City by way of Baltimore, Warner began helping restaurants when he founded BuzzTable in 2011, which was acquired by Sysco in 2013 and rebranded as CAKE Guest Manager. A coffee aficionado, Warner spends time hiking with his dog and enjoying all that Silicon Valley has to offer.