6 Secrets for Restaurant Success - Webinar Replay

I'm not being theatrical when I say this was our best live webinar yet...
I've interviewed Roger countless times and we work/flow so well together that it created a very strong, content-packed session that every operator can walk away from with a notepad full of actionable ideas for their restaurant...

to retain & develop staff...

to improve service...

to cut costs...

to boost margins...

to find more customers...

to create more loyalty...

to have more fun & deliver more exceptional dining experiences...
ENJOY!!!

For those interested in the RR Restaurant Mastermind Program discussed towards the end see below for that info...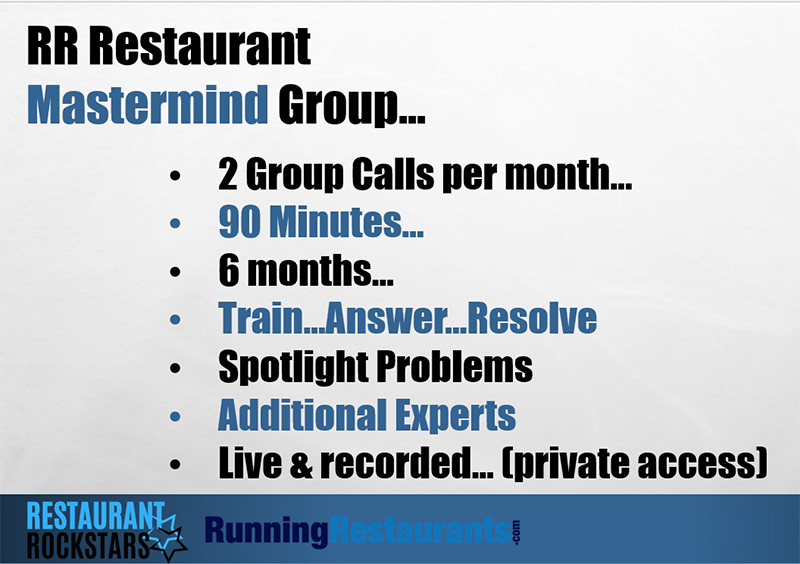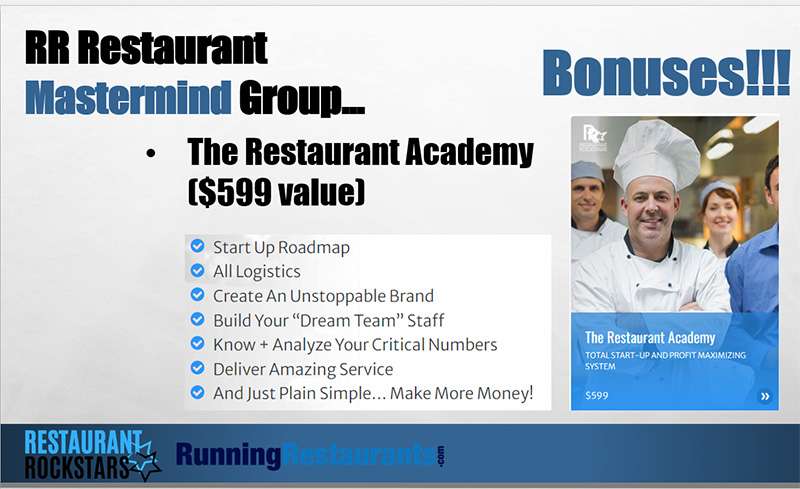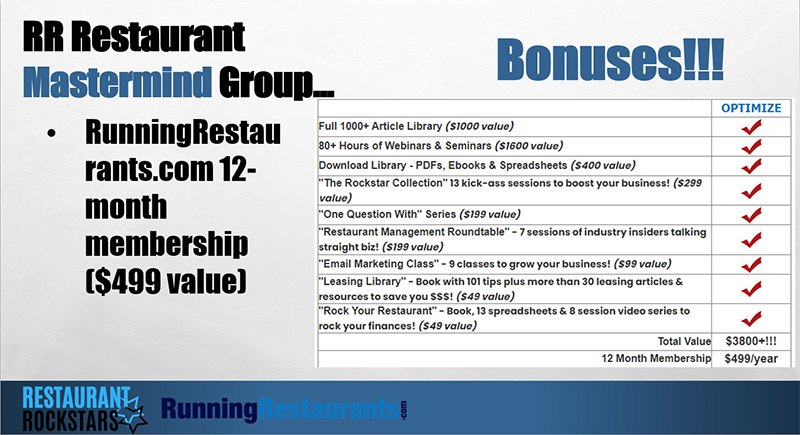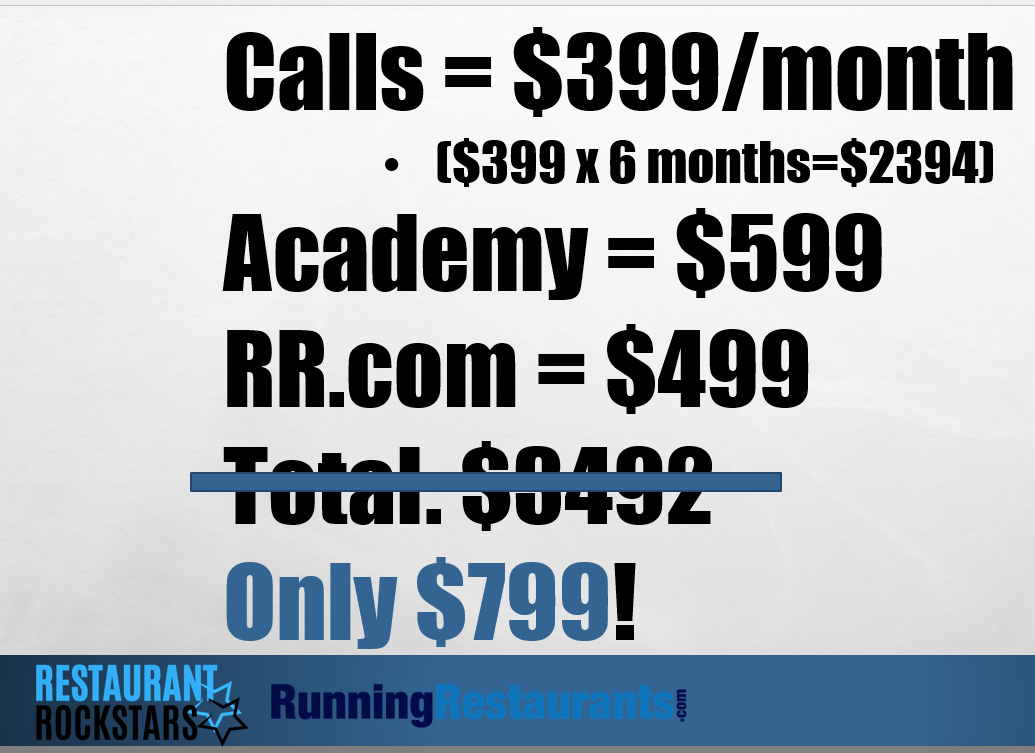 LIMITED WEBINAR OFFER
FAQ...
1. When does the program start?
The Mastermind sessions are set to begin in mid June on 6/13.
2. What Days/times are the Mastermind session calls?
Every other Monday at 11:00 Eastern. (subject to modification due to holidays/travel)
3. What will the format of the sessions be?
About 30-45 minutes of training on the topic of the week. Member questions, Member Spotlight, Open mic, Closing Thoughts.
4. Will the calls be recorded if I need to miss a session?
Yes, and you will have access in a member's only area.
5. When will I get access to the bonuses?
Within 3-5 days. Maybe sooner, depending on setup times.
6. What is the program guarantee?
100% satisfaction guarantee or your money back! We stand fully behind our results!