7 Steps to Higher Holiday Sales at Your Restaurant
publication date:
Oct 22, 2019
|
author/source:
Joy Gendusa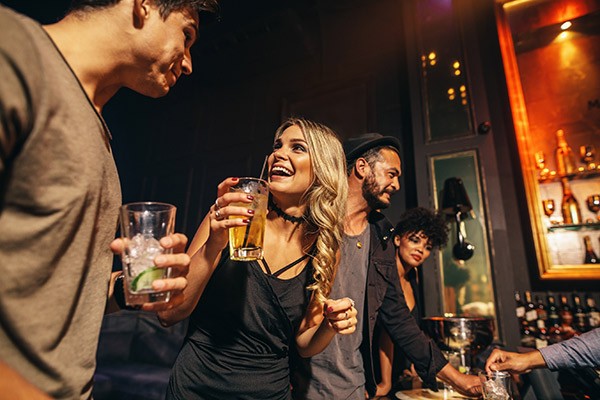 Well, ready or not, it's time to implement your holiday marketing strategy so you can make this your most profitable season ever.
Where folks spend their money depends on who markets and who markets the most! Shopping makes people hungry - give them a reason to eat at YOUR restaurant.
Here are 7 steps you can take to bring in more guests this holiday season, starting RIGHT NOW:
1. Look at your sales from last year and graph that weekly income starting from this time last year. This will give you an idea of your overall holiday season. What are your busiest days? The slowest? This is an easy way to see those trends.
2. Pinpoint the date where the increase begins. Knowing when to expect more guests will help you ensure you're adequately staffed, and that your staff is well-versed on your holiday specials!
3. Set targets for each week of this season that are higher than last year's. Set goals that are realistic, but challenging. Inspire your staff with a contest for selling the most appetizers or specialty drinks.
4. Figure out a couple of special offers you can promote. Our restaurant clients have had great success with postcard coupons for 10% or $5-$25 off (depending on your price point). Make sure it has an expiration date that encourages them to redeem it quickly!
5. Mark on your calendar when you want your last piece of promotion to hit mailboxes. This should be the 3rd to 5th postcard in your campaign if you want to outsell your competition! Repetition is proven to increase sales.
6. Then, mark one week earlier as your drop-dead mail date. This will ensure your postcards are delivered on time. Remember, the holiday season is busy for the Postal Service, too.
7. Do the same thing for each postcard you plan to send before that, moving backward in time- hit date, and a week earlier, mail date. If you're sending out multiple postcards, there's no time to waste!
Need ideas? Brainstorm with your staff. The people who know your restaurant best - and benefit from its success - will have great suggestions.
Make sure you follow up your marketing efforts with an amazing guest experience. Your establishment should be exceptionally clean and staff extra attentive - remind them that your guests are busy and overwhelmed with holiday to-dos. They've come to your restaurant to relax!
Add a special touch: A little something extra - like delivering the guest checks with a candy cane or chocolate - goes a long way.
For more ideas, download this FREE report on real restaurant marketing campaigns and their results.
Happy - and profitable - holidays!
---

Joy Gendusa is the Founder and CEO of PostcardMania, a fully-integrated marketing firm specializing in direct mail. She used postcards to grow PostcardMania from just a phone and computer to a $22 million enterprise in less than a decade. PostcardMania offers free postcard samples for your industry - request a sample pack today!.