Ep 181: AI Making Restaurants Smarter and Safer with Video Intelligence
publication date:
Jan 24, 2023
|
author/source:
Jaime Oikle with Rish Gupta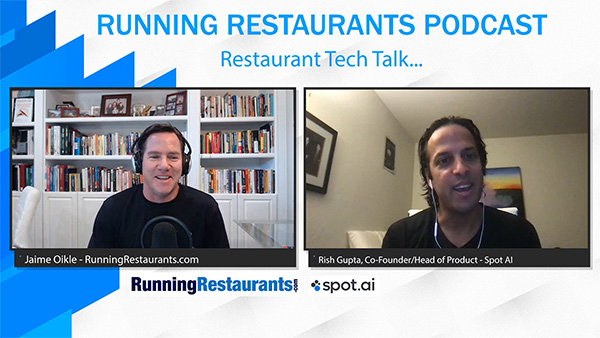 Big brother is watching... Well, not exactly, but the power of video has come a long way...
In this episode Jaime talks with Rish Gupta, Co-founder and head of product at Spot AI, which has an AI camera system to make restaurants safer & smarter.
It was fascinating to learn everything the system can do - from visibility across multiple locations to capturing "training moments" and spotting waste and theft to, of course, incident and accident management.
Lots of other cool features as well. It really is "the easy button for video footage..." Be sure to check out the episode for more...

Subscribe / Follow / Like the Podcast at YouTube or iTunes to not miss an episode. Drop us feedback via email, Facebook, or Twitter.

Or listen...


Links: Spot AI


Episode Sponsor: Popmenu