The Future of the Restaurant Industry: Adapting to the "New Normal"
publication date:
Jan 4, 2021
|
author/source:
Scott Absher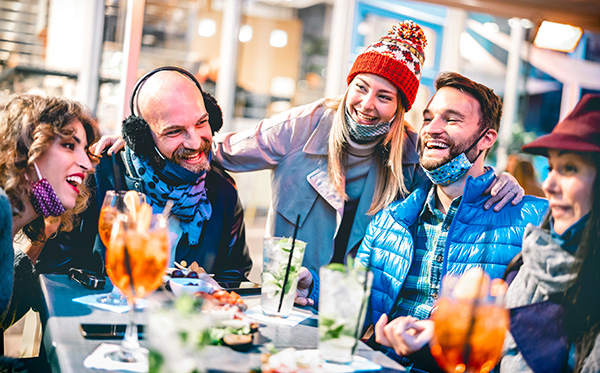 Due to the COVID-19 pandemic, restaurants across the world have been forced to temporarily or permanently close their doors, and those still in operation are offering limited dine-in or off-premise services to meet the needs and expectations of their valued customers.
It is crucial for restaurants that are still in business to understand how to make the most of their existing resources to remain afloat, even without a full dining room. Many restaurant operators have already begun to adapt, taking advantage of newer concepts, such as ghost kitchens or native delivery, to keep their costs of operation low and staff employed during this challenging climate.
Consumers have newfound expectations for their restaurant experience, and delivery is emerging as a bigger consideration than ever before. In order for restaurants to maintain a sustainable competitive advantage during the pandemic and keep their doors open, they must provide an efficient, brand-friendly off-premise experience to their customers - and they must do so in a timely manner.
From the Kitchen to Your Dining Room
Since their inception, third-party companies have been notorious for taking large commissions per sale from the restaurant. While the model provides effective marketing for the restaurants on the popular platforms and may initially lead to increases in sales, they ultimately result in very small increases in profits, leaving restaurants both big and small forced to share their gains with third-party behemoths.
As a reaction to the imposition of third-party platforms combined with the effects of the pandemic, restaurants are increasingly choosing to implement in-house or native delivery. In addition to being subject to hefty third-party fees, these smart restauranteurs understand that handing over control of the ordering and delivery process to an outside source can be harmful to customer relations in the long run. Any negative experience that a customer has with a third-party driver are often associated with the restaurant itself and not the delivery service, putting the restaurant's hard-earned brand image at risk. Beyond the customer relationship, restaurants using third-party delivery services also lose access to their own customer data that could ultimately help them reach and engage with customers more effectively.
Opting to implement native delivery allows restaurants to execute their delivery services their own way and under their complete control, from order placement to last-mile delivery. In-house delivery also allows operators to deploy existing staff as delivery drivers, helping to keep restaurant workers employed while providing comprehensive insurance, planning routes and real-time communications with customers.
The "New Normal" for In-House Dining
In an effort to adapt to the impacts of the pandemic, restaurant operators are increasingly investing in emerging technologies to improve their efficiency and open new revenue opportunities. For instance, as a consumer, you may have noticed an uptick in restaurants offering contactless payments, online ordering, or curbside pick-up.
Restaurants are evolving quickly to meet the new rules and regulations associated with COVID-19, while considering which items in their dining room can be transformed into a touchless experience. For example, restaurants have incorporated quick response (QR) codes for diners to scan with their smartphones and access the menu online. Customers are able to decide what they would like to order without having to touch anything in the restaurant.
The Rise of On-Demand Employment
The restaurant industry is notoriously prone to high employee turnover, making recruiting, onboarding and training a costly and time-consuming process. The pandemic has not helped this situation, as restaurants are forced to limit their dine-in capacity, rely primarily on off-premise and in turn, lay off their staff that are no longer needed due to repercussions of the pandemic.
As a solution, more restaurants are moving away from traditional recruitment and hiring processes as they see more value in using on-demand workers to fill open shifts. Using flexible workers, employers are able to fill their empty positions quickly with staff that is trained, represents the brand and takes care of customer relationships.
With the pandemic, the restaurant industry has been confronted to make dramatic changes to their businesses, from taking back control of their delivery operations to reconsidering their real estate and human capital management. With the rise of new technologies, businesses are able to adapt and provide effective and efficient experiences to everyone, from employees to customers.
Consumer behavior and demand have undoubtedly been altered, bringing with it changes to the restaurant industry that will likely last long after the pandemic is over. It is up to restaurant operators to keep up with the latest trends, technologies and state regulations to keep their businesses strong and their customers satisfied. Embracing change and adopting a new approach or resource may be the right move for many restaurant owners working to keep their doors open amid COVID-19.
---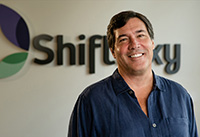 As Co-Founder and Chief Executive Officer of ShiftPixy, Scott Absher brings 30 years of experience in organizational development, capital development, and employment industry expertise to the company. Absher started his career in product development and support, serving large national retail chains before turning his focus to the employer services industry.