Hiring Your Key Restaurant Employee: The Manager
publication date:
Jan 10, 2020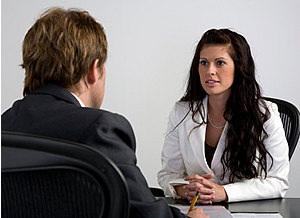 Anand Gala, the president and CEO of Costa Mesa, California-based Gala Corporation is known for being able to build a company from the ground up.
One of the most important roles his company plays when hired as a consultant is to deal with staffing the restaurant(s). Many companies have hired him to bring on the most qualified chefs, wait-staff and restaurant managers. Gala took time to sit down and talk about his experiences and what he thinks the best qualities are to look for when hiring a successful restaurant manager.
Q. What is the first thing you look for in a successful restaurant manager?
A. I think when one evaluates a good management candidate, it is important that the manager has extensive guest experience; whether that is as a restaurant manager, waiter or another role within the service industry. A good restaurant manager should also have a verifiable track record of success running front-of-house operations. This includes interacting with guests, resolving customer service issues, identifying potential problems and ensuring that guests receive the highest level of customer service.
Q. As a professional in this business, what do you constitute as good customer service?
A. Any successful candidate for restaurant manager should already have superior people skills and be able to lead a staff in every sales effort to boost revenue. A good manager will also ensure that his/her staff is happy, which inevitably means they are looking out for the financial well-being of your establishment by pursuing sales strategies to increase overall revenue. This might include up-selling techniques, special events, employee incentive programs, and so on.
Q. You discuss hiring someone who can lead people effectively. What would you say are the most important leadership skills to look for in a potential restaurant manager?
A. A good restaurant manager will lead mostly by example. He or she will be responsible for establishing standards for employees and ensuring that employees live up to those standards. This includes opening and closing procedures, cash handling procedures, personal hygiene, dress code, employee assessment, etc. It is important that your pick has ideals that mirror your own skills, and effective in their authority to lead the staff. Most importantly, you have to keep in mind that this person is responsible for hiring, managing, training, and daily interaction with staff. On a typical day, a restaurant manager will deal with sensitive information, such as safes, security systems, codes to the cash register, and so on. This requires that you hire a highly responsible and trust-worthy individual, with a clean background check record.
Q. Any last words of advice?
A. Hire someone who is engaged in the business and wants to grow with you and your restaurant. A restaurant manager should be capable of developing and implementing a thorough training program for all new and current staff. It is critical to impart new knowledge or relevant industry developments to your staff, which means that a manager should be prepared to regularly train, coach and motivate your employees. This will ensure that the staff does not remain complacent and that your employees evolve together with your vision for the restaurant.
---

Gala Corporation provides management services to multi-unit, restaurant ownership collections with a minimum of 10 units - with a special focus on investment groups. His services are all-inclusive, ranging from market evaluations and analysis to site acquisition, build-out and staff managements. As the owner of one of the leading privately-owned hospitality and food service companies in the US, Gala runs nearly 30 restaurants throughout California - about half of which were underperforming locations when purchased from their original owners. Gala's restaurants include 18 Applebee's and seven Famous Dave's BBQ restaurants throughout California (the first franchisee west of the Rockies).