How Should Restaurants Handle Thanksgiving this Year
publication date:
Oct 23, 2019
|
author/source:
Laura Price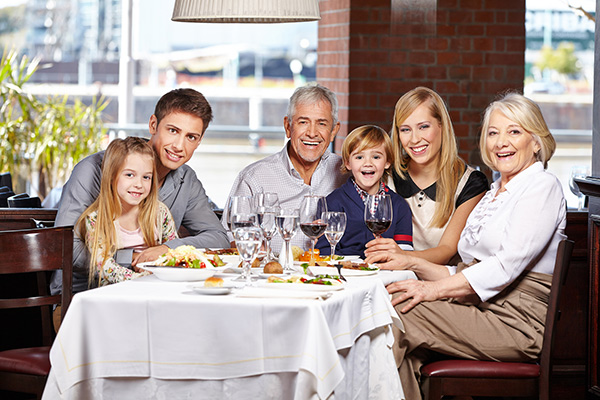 1) Plan Festive Specials and Limited Time Offers
Thanksgiving isn't all about the turkey and trimmings—it's also the official kickoff to the holiday season. Attract new and repeat customers with holiday-themed drink and entrée specials, Thanksgiving weekend-only offers or even partner promotions, giving discounts, a free appetizer or other benefit for showing receipts from Black Friday purchases made at partnering retailers. And, don't forget Small Business Saturday: locally-owned establishments in particular should consider creating special offers for customers who shop small.
2) Promote Holiday Parties and Catering
While larger get-togethers are likely already in the works, consider offering your venue or catering services to smaller groups for more impromptu holiday gatherings—the local book club, a ladies' day out, a men's shopping excursion, professional groups or small businesses, for example. With many customers planning to welcome guests into their homes for the holidays, promote catering packages that take the stress out of large family meals, allowing families to spend more time with one another and less time slaving over the stove and dishes.
3) Avoid Overstaffing
It might be tempting to call in All. The. Help. But, servers standing around or getting in each other's way is not only frustrating for management and staff, who'd much rather be enjoying the holiday, but it also lowers productivity and increases costs. Resist the temptation to overstaff by consulting historical data and only schedule the staff you need based on hard numbers. And, if take-out is a large part of your Thanksgiving business, be careful not to consider those sales in the staffing equation.
4) But Also Avoid Understaffing
While trying to serve more with less does reduce personnel costs and keeps everyone busy, it's also a recipe for staff burnout, poor service and reputation damage. Building a staffing schedule based on actual sales or guest volume, while taking into account variables like weather, events and marketing programs, can help optimize labor planning and spend.
5) Use Forecasts to Get it Right
Lots of variables factor into creating the perfect staff schedule or holiday promotion, including weather, local events, sports schedules, knowledge of the regional business climate, etc. By accurately tracking and using historical data to create realistic forecasts, restaurant managers can configure promotions and staffing levels based on hard data, ensuring optimal productivity, staffing and service.
---

Laura Price is the manager of the content team at HotSchedules.com. HotSchedules provides mobile, cloud-based technology for the restaurant, retail, and hospitality industries. The company is committed to serving those who serve others through a comprehensive suite of solutions that make working for and in restaurants–and beyond–more rewarding and efficient. The product suite solves the challenges associated with recruiting, training, scheduling and labor management, back office operations, and communications. HotSchedules is proud to serve more than 2 million users in over 130,000 locations across 26 countries.