New Normal: Contactless Ordering & Payment
publication date:
Jun 1, 2020
|
author/source:
Roger Beaudoin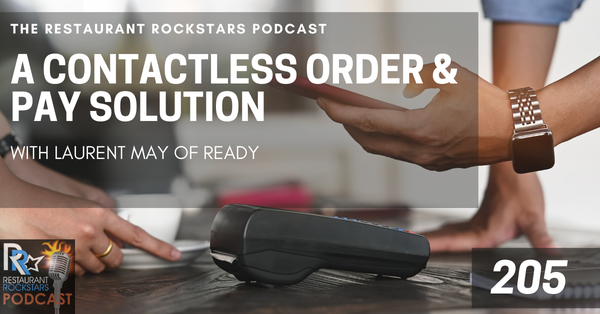 The new normal is contactless ordering & payment. If you have pivoted or are ready to pivot your business model to take out, curbside pickup and delivery, here's a solution.
In this episode of the Restaurant RockStars Podcast, Roger speaks with Laurent May, leader of READY. Ready is a virtual ordering system that allows your customer to view your menu digitally, place the order and pay without cash virtually anywhere they are. They can even split checks. Customers can also leave online reviews and even set up their own "Ready Profile" to earn loyalty program rewards at your restaurant.
Think of it this way...waiting customers cost your restaurant money, mixed up orders costs you money, bad reviews cost money.
It's all about hospitality, convenience and safety
If you want to learn more, you can check out Ready at this link: https://readytopay.com
They are offering a Free Demo and from what I understand they are currently waiving standard service fees.
Now's the time to work "ON" your business to be better after this Covid crisis is over.

Or listen...


Be sure to check out these resources from Roger...