Organize Your Restaurant's Paperwork to Elevate Safety & Quality Efforts
publication date:
Jan 13, 2022
|
author/source:
Dallas Henderson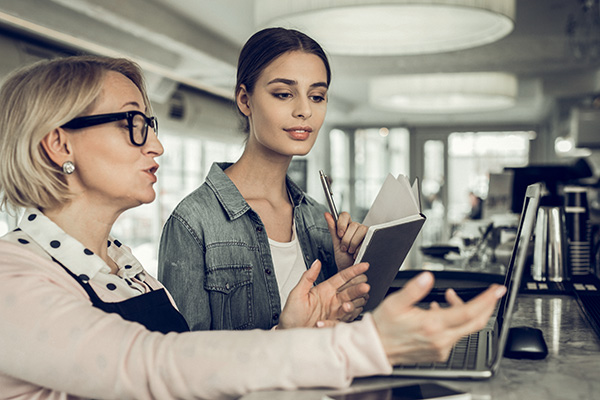 It's that time of year when many of us resolve to get organized. You may vow to clean out your junk drawers and other cluttered areas. But what about organizing your important work documents?
Cleaning up your disorganized file cabinets and piles of paperwork will do more than just make your office look tidy. It will help your restaurant elevate your safety and quality efforts, as well.
Restaurant owners and managers have had nearly two years of unprecedented disruption, and they have a million things to do each day, likely with an understaffed team. Organizing their messy files or revamping manual systems are probably not on the top of their To Do lists right now. But hear me out: these efforts are vital to improving your safety and quality efforts. Getting organized does not have to be time-consuming, expensive, or overwhelming, and the benefits are significant.
Are you:
Relying on paper documents, file cabinets, and manual systems - as many restaurants do?
Having difficulty putting your hands on specific documents when you need them because your paper files are so disorganized?
Missing important deadlines because it's difficult to track dates?
Intimidated by the thought of corralling all the documents that you've accumulated over the years?
Unable to determine where to even start revamping your system into something more organized and streamlined?
Consider resolving to organize the important documents in your restaurant - and reap the significant benefits of doing so.
Why does restaurant paperwork need to be organized?
Restaurants are busy, fast-paced places during the best of times. The pandemic gave restaurant staff even more to do and think about, with additional challenges and protocols. Now, more than ever, restaurant staff must do everything they can to keep their establishments safe.
Documentation is an essential part of restaurants' food safety and quality efforts. For example, restaurants must be certain that all their suppliers are delivering safe products. Since restaurants usually work with numerous suppliers, they must carefully manage documentations, certifications, and deadlines for each. That adds up to a lot of paperwork.
Instead of rummaging through piles of unwieldy paper files, imagine how much easier your life would be if you implemented supplier certification software. The newest solutions are simple, user-friendly, and easy to implement, allowing your restaurant to carefully track suppliers' performance and verify their compliance to the highest quality and food safety standards. This, in turn, will help your restaurant boost safety and quality while protecting your customers, staff, and brand. Having a system in place to certify suppliers means less work, fewer headaches, increased efficiency, and more accuracy.
Simple, modern, accessible, and affordable solutions
It used to be that supplier certification software was something that only large corporations could afford, since it cost upwards of $100,000. Previously, the software was also very complex and cumbersome to use, requiring long, arduous onboarding cycles. Unfortunately, that meant that smaller organizations - with limited budgets and staff - couldn't afford the time or money necessary to invest in these enterprise software platforms. That also meant that they were stuck with inefficient, manual, error-prone systems and they couldn't compete with the more technically advanced "big guys."
Luckily, all that has changed, and today's offerings are modern, affordable, and accessible to food businesses of all sizes. Now, small to medium sized restaurants can reap all the benefits of supplier certification software without the complexity or hefty price tag. Restaurants of all sizes (and budgets) can now leverage software solutions to gather, organize, and manage supplier information in a centralized location, keep supplier certification up to date, track status and deadlines, and reduce time-consuming administrative tasks. These modern solutions help restaurants reduce risk, ensure compliance, increase efficiency, and get valuable transparency across the supply chain.
The benefits of the newest software solutions
More affordable, attainable solutions are disrupting traditional market software, letting restaurants easily:
Gather, organize, and manage supplier documentation in a centralized location.
Collect, review, and approve documentation, without requiring significant time or resources.
Keep supplier certification up to date.
Track status and deadlines.
Boost transparency, efficiency, accuracy, and profitability.
Decrease risk and ensure compliance.
Reduce time-consuming administrative tasks.
See task and certification status for all suppliers or drill down to view by supplier, location, and material.
Enjoy the benefits of digital tools at an affordable price point.
Get up and running in no time.
Simplified, reasonably priced software solutions are game changers for restaurants and other food businesses, allowing them to organize essential documents, manage deadlines, and boost safety, quality, and compliance. Getting organized has never been simpler or more affordable, so this is a New Year's Resolution that you can easily accomplish.
---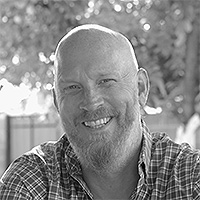 Dallas Henderson, a 25-year veteran of the service industry, is an Account Manager at RizePoint. RizePoint is disrupting traditional market software with their innovative, new product platform IgniteTM Supplier Certification Management, which helps small to medium sized businesses simplify the supplier certification and maintenance process. To discuss RizePoint's solutions, please contact Dallas at dallas.henderson@rizepoint.com.