Marketing Tip: Making Money from the Business of Love
publication date:
Jan 25, 2021
|
author/source:
Michael Attias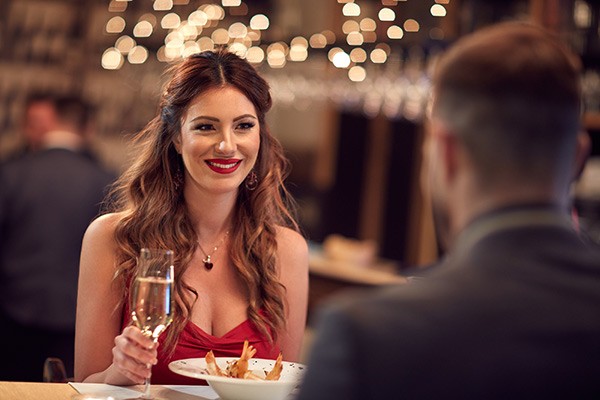 February is here and that means Valentine's Day. This holiday ranks as one of the largest dining out days of the year. Who doesn't want to treat their sweetheart to flowers, chocolate and of course a romantic dinner?
Forget one or all of the previous, and you and Fido will be spending the night chasing rabbits in the backyard.
Restaurants count on Valentine's Day to deliver a flood of sales and profits. Why not get more bang for your restaurant marketing buck?
No need to limit Cupid to just a single day of waiting tables. Dub the entire month of February, "Romance Month".
This gives you four weekends to get your register bells ringing, not to mention the days in between. Here are some out-of-the-box profitable ideas to make the most of this restaurant marketing love-fest.
The French call it a Prix Fixe menu, I call it bundling.
Create a romantic dinner for two that includes an appetizer, salads, two entrees, dessert and a bottle of wine or champagne.
By limiting choices, you can control your inventory and profits. Your chef and kitchen staff will appreciate less stress by simplifying the menu.
Bonus gifts, or the little extras, will help you make the sale, or should I say reservation. Offer bottles of wine, movie tickets or roses with qualifying purchase.
Any ad specialty rep can find you low cost; high perceived gifts like freshwater pearls to give away with an advanced reservation.
You may want to cross promote "Romance Month" with other merchants and be the turnkey place to get limo service, day spa treatments or a hotel package with your meals. If your menu appeals more to men than women, offer a "Men Deserve To Be Treated Too" Romance Month special menu or buffet.
Help your customers look like heroes with the love of their life and they'll reward you all month long.
---

Michael Attias, the countries foremost expert on high return, low cost direct marketing strategies for restaurants, speaks from experience in the trenches. He operated a close to $3,000,000 a year restaurant (over a $1 million from catering alone) in Nashville, TN he used as his marketing "laboratory." He now helps restaurant owners double their profits by adding or expanding their own catering profit center through his company CaterZen. You can download his eBook: "Catering Multipliers: The 17 No Cost Laws of Catering Sales Growth" at his site.