Three Integral Practices for Great Service
publication date:
Oct 4, 2022
|
author/source:
Darren Dennington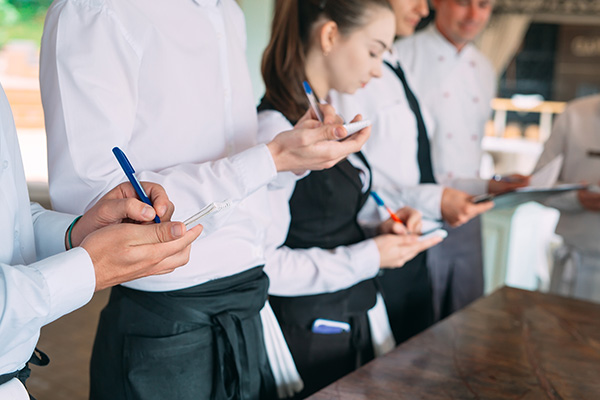 Are you looking for easily attainable steps that could help create a positive work environment and encourage repeat business? Look no further! Start implementing these practices into your business today!
Do you have employees that merely show up and "do their job?" They do their best to prevent unhappy customers, but they aren't going out of their way to provide your customers with a truly enjoyable experience that will keep them coming back. These employees may seem essential to keep your business chugging along, but are they really helping you in the long run? Probably not. All is not lost, though...
Good Communication
Hold regular, weekly manager meetings. This is a great way to communicate a lot of daily details of your business between your key people. Using an agenda will keep the meeting on track and help make everyone feel like this is a good use of time. Hold daily, brief meetings with your team members to quickly pass on details for the day and to help keep their focus on great service!
Team Productivity
Providing great service means being ready in advance and having a team that is focused on organization, preparation, and operations. Strong leadership and good systems can keep your staff moving and accomplishing the right tasks so that they are ready to go when the doors open.
Customer Connection
Take the time to smile and say hello to your customers. Ask them a few questions, offer suggestions, and give guidance/recommendations to help them enjoy their day. Just by talking to them more, your customers will feel a stronger connection to your business. Every conversation should have one goal: Make Them Smile!!
Can we make a suggestion? Bring up "Service" at your next manager meeting and allow your team some time to honestly speak about the type of Customer Service you provide!
---

Darren Dennington is the Owner and Founder of Service With Style, a secret shopping service dedicated to restaurants & hospitality. A long time industry veteran, Darren also consults and coaches restaurant operators on their operational and marketing strategies.