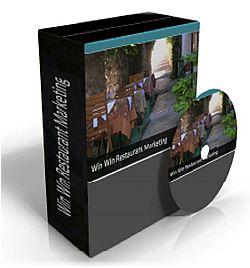 Win Win Restaurant Marketing System
Description
Get More Customers, Spending More, and Coming Back. Effective, affordable and easy to implement restaurant marketing - already done for you!
The 'Back to Basics' COMPLETE Restaurant Marketing System
Win Win Restaurant Marketing is a revolutionary new restaurant marketing kit combining practical easy to implement marketing ideas with 'done for you' templates and marketing ideas all ready to use, right out of the box.
With the Back to Basics Restaurant Marketing System you'll have the secret tools of easy to implement, affordable and effective restaurant marketing that super successful restaurant owners use to run a restaurant...ALREADY DONE FOR YOU. Imagine already having an entire year of restaurant marketing planned out and ready to use. You'll be able to complete the marketing you know you need to do, quickly and easily to get new customers in the door and get existing customers coming back and spending more.
Of course you could always use an expensive restaurant marketing agency or hire a marketing manager. Or you could give in to all of those ad reps that hound you to spend your money on ineffective restaurant advertising. But why when there is a better, easier and more cost effective solution?
In the Win Win Restaurant Marketing System, You Will Discover:
Simple referral campaigns that you implement once then put on auto pilot to ensure a steady stream of new customers
How to fill those quiet periods, with 'done for you' programs you can put in place quickly and easily
How to get more out of each and every customer
Create loyalty, fans and advocates
Use deadly secret weapons against your competition
Keep customers coming back time after time after time after time
The best restaurant advertising that is proven to pull in the customers - created and ready to go (forget the ad reps!)
Emails - already prepared and ready to send to new and existing customers
How to use the Internet and social media
Getting FREE press coverage, how to work the local press, how to create PR the press will want to print
And much, much more...
The 'Back to Basics' COMPLETE Restaurant Marketing System
No hype or empty promises, just methods that work - GUARANTEED! The restaurant marketing system includes:
Over 100 pages of restaurant marketing ideas and tips for building your business.
A Year's worth of restaurant marketing strategies already planned out for you
A CD with monthly 'Done For You' restaurant marketing activities: flyers, advertisements, press releases, postcards and more
Ready to use campaigns (instructions, ads, emails, posters, postcards, brochures, ROI calculator, etc) for Mother's Day, Father's Day, birthdays and special occasions, refer a friend, frequency programs, loyalty cards, newsletters, comment cards, press releases, special offers and more. Just add your restaurant's information and print. Nothing could be simpler.
A 'Quick Win' Guide full of action steps for an IMMEDIATE increase to your bottom line
Winning advertising headlines and examples that are PROVEN to get people in the door.
Examples of advertisements and campaigns that work and ones that don't, so you can learn from other successful restaurnat owners
Restaurant Marketing Checklists for quick reference
Restaurant Marketing Tools such as a 'return on investment' calculator and monthly marketing plan
Recommended reading, resources and how to get stuff done
And much, much more...
PLUS, we'll add in 2 bonuses worth $99 each just to help you on your way:
1. A free report on What NOT to Do as a Restaurant Owner (a $99 value)
2. The 25 Restaurant Business Rules that You Absolutely MUST Follow to Be Successful (a $99 value)
What customers have to say:
"Win Win Marketing is a must-have resource for any restaurant owner or manager. What I like are how simple, effective and affordable the ideas are. And the 'ready made' campaigns make a restaurant manager's life that much easier. Amy Foxwell is a fellow restaurant owner and an excellent marketer. She understands the industry and she knows the secrets of how to grow a restaurant business. With Amy on his side, how could a restaurateur not succeed?" - Richard McClure, FPA - manager of Carrol's Creek Restaurant in Annapolis, Maryland, former president of The Restaurant Association of Maryland, 1999 "Restauranteur of the Year"

"We were so happy to have Amy contribute to our magazine. Her ideas and done-for-you templates are perfect for independent restaurants. She really understands what it means to own a small business, and her back-to-basics approach is insightful and refreshing. Amy knows her stuff, and really wants to help other restaurateurs succeed. That gets our stamp of approval for sure." - Mara Miller, Editor of The Independent Restaurateur

"Having a whole year's worth of restaurant marketing already completed and ready to use has been invaluable to growing the restaurant. But not only that, it's been a weight off my mind knowing that it's all taken care of. Win Win Restaurant Marketing Systems is worth it just for the peace of mind." - Jean Sebastien Gentil

"It's FANTASTIC - The ideas are so simple that its almost just common sense and yet most restaurant owners just wouldn't have the time to think of them" - Lia Banton

"What I found great, is that you talk about many different marketing methods that you have compiled. And when you're not an expert marketer, it is very useful to have an overview of the whole thing and to plan many different marketing actions. Thanks." - Karine Marth

"Working with Amy has been the difference between success and failure for us." - Audrey Faine
We are so sure that the 'Back to Basics' COMPLETE Restaurant Marketing System will increase your profits that we offer a NO RISK money back guarantee: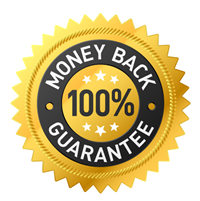 Our 30 Day 100% Money Back Guarantee
Try the restaurant marketing system for 30 days. If after seeing the improvements in your restaurant business, you aren't completely satisfied, then simply return everything to us for a FULL REFUND. No questions asked. And keep the free bonuses as our gift.
So, you have nothing to lose...and everything to gain. Order now and start increasing your profits and growing your restaurant TODAY.
---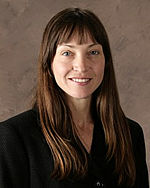 Amy Foxwell is a restaurant owner, an author, and the creator of the Win Win Marketing series, including the well-known Win Win Restaurant Marketing System. She is also a regular contributor to industry magazines such as Restaurant Hospitality and Independent Restaurateur. She is a recognized restaurant marketing expert who has applied her business knowledge to the restaurant and food industry with outstanding results. Her business goals are clear: to help restaurant owners and managers succeed; in her eyes, if her clients succeed, then she succeeds. As she puts it "Helping restaurant owners and managers by passing my knowledge on, well, I can't think of a better business to be in."