10 Restaurant Traps and Tips
publication date:
Oct 13, 2016
|
author/source:
Jeremiah Higgins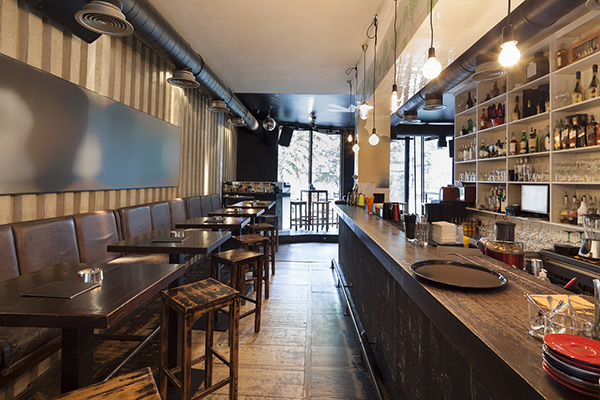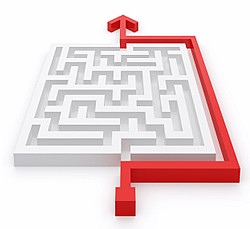 Anyone who has ever started a restaurant knows all too well about the complications of the food industry. No matter the size or style of restaurant, there is a lot to manage in order to be successful. Restaurants require teamwork, planning, timing, great food and impeccable service. Here's a guide to the top 10 pitfalls of opening a restaurant and solutions to fix them.
Clearly Identify Your Concept
Do your research and look into restaurants with similar ideas, analyze their menu and procedures for your own inspiration. Come to fully understand your concept and make sure your model is unique to the demographic and location. Compose a draft of your menu that complements your concept and is both exciting and appetizing.
Identify Your Vendors
Find reputable sources and get to know them—ask about their company history and philosophy. Make an in-person visit to confirm the source. Sample all of their products, including different grades of protein, while keeping in mind quality and preparation.
Prepare Your Menu Consistently
This will ensure uniform staff training and responsibilities, as well as, the ability to generate a recipe book later on. Continue to taste the menu items throughout the shifts, this will create a check and balances system.
Adequately Plan Menu Changes
Carefully consider menu changes which could in turn affect your brand, customer base or frequency and food quality. Create a buzz within the community with weekly specials in order to make more money on volume. This will in turn generate more repeat customers and more sales on other items during the special nights.
Be Flexible and Accommodate (within reason)
Do your best to accommodate guests, it is much harder to win them back after a bad experience. Honesty is the best policy; define the difficulties with their request and possible alternatives before simply saying no.
Pre-Market Your Concept
Come to know your community and how your brand fits in. Engage your future customers through social media sites and create a marketing plan about 3-4 months before opening. Keep in mind: everything you do should tie into your concept.
Train Your Employees Correctly
Generate separate manuals, tests, and training classes for every position that each employee must complete. Set up pre- and post-shift meetings to discuss specials, bar, service plans and customer feedback with your staff.
Anticipate Your Slow Months In Terms Of Cash Flow
Locate a bank you prefer. I have found that local banks are more accommodating, offer more personal attention and they get to know your business. Continue to grow your relationship with your bank, ask about better benefits and preferred rates.
Remain Consistent
Ensure that every aspect of your business including the menu, service, food and staff training is continuing to be constant. Your guests will begin to notice any differences and will return less often.
Maximize Occupancy
In order to capitalize on seating, focus on your restaurant's available space and ability to accommodate varying group sizes. This will in turn support a faster turn-over.
---

Jeremiah Higgins is a partner and Senior Operations Advisor at HJL Group Restaurant Advisors. He has been involved in opening more than a dozen restaurants. Higgins specializes in assisting restaurateurs with strategic planning, marketing, brand development and P&L management. HJL Restaurant Group helps clients conceptualize their concept, create a plan, and assist in brand development, from the very first dream of an idea to opening day.
About HJL Restaurant Group - HJL is committed to assisting restaurateurs in creating a successful restaurant business. Partners Jeremiah Higgins, Cobi Jones and Scott Leibfried use their specialized skills and strengths to tackle each culinary project with tenacity and teamwork. They help their clients conceptualize a concept, create a plan, and assist in brand development - from the very first dream of an idea to opening day. They can also assist clients in evolving their current restaurant into a more profitable brand by improving their daily operations.