How to Cultivate Data to Green Up Your Menu
publication date:
Aug 11, 2022
|
author/source:
Kirstin Martin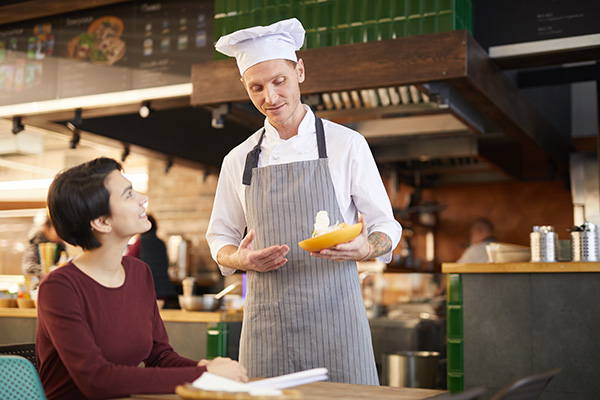 Move over meat. Plant-based foods are increasingly getting their fair share of space on many restaurants' menus. Make space next to those top-selling beef sliders - portobello, edamame and soy alternatives are fast becoming favorites of today's veggie-loving diners, aka plant-based patrons.
Bloomberg Professional Services projects global plant-based food retail sales will reach $162 billion by 2030, up from $29.4 billion in 2020. Large restaurant chains are taking note and expanding the number of vegan options on their menus - Burger King is offering vegan chicken nuggets, McDonald's is testing the McPlant and Chipotle recently launched its plant-based chorizo. This adoption will have a ripple effect on smaller, local chains who are looking to expand their customer base.
With this shift, consider investing in technology to make more strategic business decisions to attract plant-loving patrons.
Go lean, mean and green
Including more diverse options that provide vegan, vegetarian, gluten-free, keto-friendly and alcohol-less options can appeal to the younger (and healthier) crowd.
Understanding this type of customer begins with data. Leveraging technology for access to detailed reporting and analytics is not only important for the business to keep up with sales, forecasts and numbers, but also to better understand consumer behavior.
"We need to rely more on technology when it comes to understanding customer behavior," said Juan Fernando, owner of the Mexican restaurant chain, La Parrilla.
A small number of restaurateurs enter the business with a passion for numbers and analytics, but this intelligent, data-driven approach is what defines the truly successful ones. Juan agreed, stating, "The data we're collecting in these POS systems is very important when it comes to making decisions."
How your POS can help
Plant-based foods are sustainable and often healthier alternatives. According to Entrepreneur, people are looking to "consume fewer animal products and to choose more consciously when they do."
Rely on you POS technology to keep track of all ingredients - and to let you know when something is about to expire. Doing so allows you to provide local fare at its freshest - saving you money and allowing you to showcase your market's finest ingredients wrapped into your restaurant's culinary ingenuity.
If, for example, you have a bumper crop of local spinach or mushrooms that should be used within 48 hours, the POS can point kitchen staff toward offering fresh spinach salads, spinach quiche, spinach lasagna or even spinach-stuffed portobello mushrooms. Further, the POS shows when you are about to run out of an ingredient or dish so you can pivot accordingly.
Healthier options also include a rise in patrons preferring mocktails - drinks like pina coladas minus the rum. Your POS data might unearth insightful information about customers' ordering habits, showing a demand for non-alcoholic options early in the week. You can modify your ordering and promotions to make the most of that, building loyalty and setting you part by appealing to health-conscious and sustainably minded consumers.
Leaning on technology to accommodate customer needs
The menu you present to customers is key to retaining their attention and their loyalty. This makes addressing any dietary restrictions an important element toward achieving a positive reputation for your brand. Restaurants need a flexible way to quickly change menu offerings to the differing tastes and restrictions of customers, and reliance of a next-gen POS platform fits the bill.
---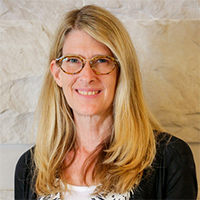 Kirstin Martin is the Vice President of Solution Management at NCR Hospitality Product Management. In that role, she leads product management for the NCR Aloha portfolio.