How to Open Your Own Restaurant and Save Big Money on Dinnerware
publication date:
Nov 4, 2020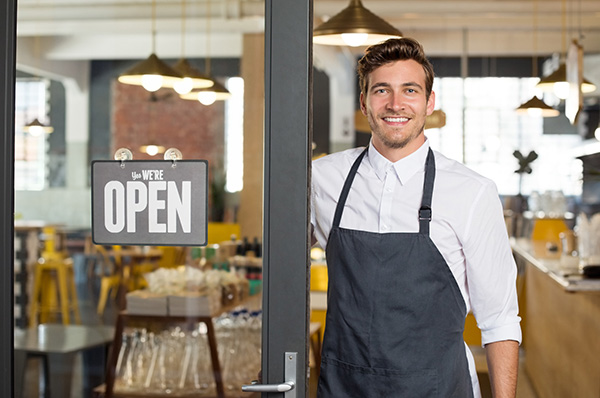 The restaurant industry is notoriously challenging. One estimate from CNBC shows that as many as 60% of restaurants close in the first year.
Learning how to open your own restaurant so it beats the odds isn't easy. There are a number of things that you have to do to make your restaurant stand out from the crowd.
Are you ready to find out how to start a restaurant?
Read on to learn the top tips to open the best restaurant on the block.
1. The Restaurant Concept
What is the idea that you have for your restaurant? It could be anything from serving poutine to an industrial-modern restaurant.
The restaurant concept is important to develop because it is what sets your restaurant apart from all of the other restaurants.
For example, your concept may be a jazz bar that serves great meals and fancy drinks. That gives the experience of being in an old speakeasy. Your restaurant concept can be a traditional ethnic restaurant.
Once you get the initial concept down, you'll need to think about your target audience. Who would find your concept appealing? Are those people in your area, and would they travel to your restaurant?
You'll then work on the menu and the types of cuisine you'll serve the customers.
Everything else about your business, from marketing to the interior of the restaurant stem from this concept. Be sure to flesh it out so it's easy to communicate with everyone on your team.
2. The Location Matters
Where do you want to open your restaurant? You don't need to open your new restaurant in the most expensive neighborhood in town. You don't want to put your business in a financial bind to meet high rent costs each month.
You want your location to be in a populated area with a lot of traffic that has plenty of parking. The area should get enough traffic so you can draw a good crowd to your establishment every night.
The size of the space matters. You need enough room for cooking space, supplies, inventory, staff, and guests.
You should work with a commercial real estate agent to hammer out the details of the lease. They'll also know about zoning laws in the area.
Before you sign your lease, you should know what the maximum capacity is for the space and what kind of permits you need to operate.
There may be special permits required for outdoor signage. Not knowing those requirements in advance could hamper your promotion efforts.
3. Shopping for Supplies
The most important thing to get right is the table setting. That's a big part of the customer experience that many restauranteurs overlook.
Consider the meal presentation and table setting as part of the customer experience. The table settings need to be congruent with the concept of the restaurant, too. You have to think about the materials, shapes, and colors and how they fit in with the customer experience.
For example, if you open a restaurant with a modern concept, you may want to consider tableware that has a black matte finish.
A fine dining experience can have tabletop supplies like bone china. This gives the customer a feeling that they are in for a special experience.
A Mediterranean concept can incorporate bright colors such as blue plates to give guests the feeling that they're dining al fresco on the Mediterranean Sea.
4. Developing Your Employees
The restaurant industry isn't just tough on the owners. Your entire staff is in for long days and nights to keep your guests happy and fed. The restaurant industry has one of the top turnover rates, with about 75% of the jobs flipping in 2018.
You depend on your staff to do everything they can to provide an excellent customer experience. To do that, you have to do two things.
You need to hire the right people from the outset. Be clear about the job responsibilities of each position and the type of person you want in that role.
Once you get the right person in the right job, you have to work hard to retain them. You have to create a culture where your employees know how much they're valued.
The top restaurants have a culture based on shared values and a shared purpose. You need to identify what the core values of the business and share that vision.
It's not enough to say these things to employees on the first day of the job. You need to lead them by example. Model those values in every interaction.
5. Become a Financial Wizard
Did you know that the main reason why 82% of businesses fail is cash flow?
Businesses reach a point where revenue doesn't meet the operational needs of the business, forcing them to close down. That makes good financial management skills necessary to run your business.
In the restaurant industry, profit margins are so slim that you can't afford to make any mistakes.
Good financial management depends on how well you can anticipate issues. For example, you can prepare for a seasonal slow down by putting aside money during the busy season.
How to Open Your Own Restaurant
Deciding to go into business for yourself is one of the most exciting decisions you can make. Even in a tough industry like the restaurant industry, it is possible to defy the odds and open a highly successful restaurant.
Learning how to open your own restaurant is the best way to avoid expensive mistakes that can force you to close the business.
You have to develop a great concept and create a brilliant customer experience. You'll rely heavily on your financial acumen, staff, and vendors to make it all happen.