Ep 190: How Your Restaurant's Menu Can Drive Sales & Profits
publication date:
Mar 30, 2023
|
author/source:
Jaime Oikle with Lucy Logan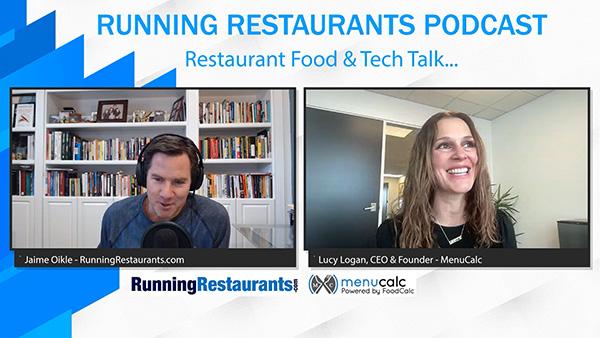 Great chat with Lucy Logan, CEO & Founder of Menu Calc about where their business is today and how they are helping so many restaurants with their menus.
We hit on a lot in our fun talk, including...
How to increase sales and profits by targeting menu & dietary preferences
How automatic real time menu updating is helping restaurants save time and dollars (and be more accurate)
The impact of calorie counts and ingredient tracking for restaurants
How pivoting from compliance focused to insights focused has changed Menucalc
Leadership lessons
Lucy's business book recommendation
and more...
Be sure to check out the episode...

Subscribe / Follow / Like the Podcast at YouTube or iTunes to not miss an episode. Drop us feedback via email, Facebook, or Twitter.

Or listen...


Link: https://www.menucalc.com


Episode Sponsor: Popmenu