What to Remember When Choosing Workstation Mats for Food Service
publication date:
Feb 9, 2021
|
author/source:
Brian Evans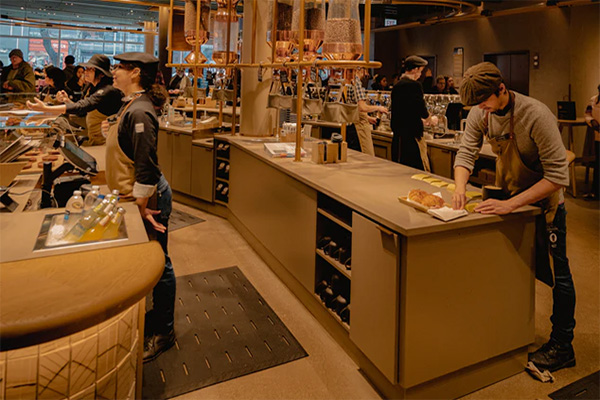 Photo by Benjamin Rascoe on Unsplash
For anyone who's searching for the right workplace mat for their restaurant, the sheer number of options can seem a little overwhelming. Unless you know exactly what you're looking for, it's probably tempting to randomly select any of the mats that seem to have the right intersection of cost and function.
However, not all mats are made with the same material or meant to fulfill the same role. An anti-fatigue mat, for example, serves a different purpose than a non-slip mat. The first thing to do is to narrow down your search.
Here are a couple of factors to consider when looking for the workstation mat that's just right for your restaurant or eatery.
Determine the Purpose of your Mat
Why are you looking for a mat in the first place? Is it to make slippery areas in your business less hazardous? Or is it to provide relief to employees who are stationary for long periods of time? Answering this question is the first part of narrowing your search.
Once you've done that, you can then restrict your search to the categories of workplace mats that meet your criteria. Here are two different types of mats that are commonly used in restaurants.
Anti-Fatigue Mats. Anti-fatigue mats are typically thick and designed to have a lot of cushion. For employees who are standing in the same spot for hours on end, these mats can provide support and reduce the potential for injury over time.
Non-Slip Mats. A non-slip mat is meant to provide traction for workers in areas of the workplace that can become wet or slippery. In fast-paced businesses like restaurants, the potential for slips and falls greatly increases which makes non-slip mats essential for avoiding accidents.
Determine Usage
Once you've figured out what you need your mat to do, the next factor you should consider is how much your mat will be used. Not all restaurants are equally busy, and one area of a restaurant may not be as heavily trafficked as another.
There are three basic levels of usage, and each level involves different materials, thickness, and design. Consider the following descriptions and try to identify the one that resembles the workspace where you need your mat.
Light Traffic. Light traffic mats are designed for workstations where there are relatively few employees. They are usually made with a sponge-like rubber that is meant to offer support for stationary workers.
Medium Traffic. A medium traffic mat is typically solid rubber or made from a polyurethane composite. These materials are not only designed for more foot traffic but are also resistant to grease or oil.
Heavy Traffic. Heavy traffic mats are often made from nitrile rubber which provides the greatest protection from puncture, foot traffic, or corrosive substances like oil and grease.
Putting it All Together
Once you've identified what your mat is for and how much it will be used, it will be much easier to steer your search in the right direction and find the mat that's just right for you.
---

Brian Evans serves as National Sales Manager of Industrial & Safety at Justrite Safety Group, which owns NoTrax, a manufacturer of floor matting products and antimicrobial rubber cutting boards.