Green
category brought to you by: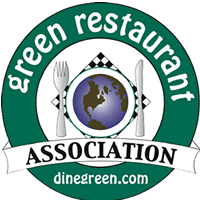 Founded in 1990, the Green Restaurant Association (GRA) is the only official certifier of Green Restaurants® in the country.
For 20 years, the GRA has pioneered the Green Restaurant® movement and currently works with over 650 restaurants throughout the U.S. and Canada.
The GRA is pleased to provide educational, Green content for RunningRestaurants.com. Remember, environmental sustainability is a direction...not a destination. Every step counts. For more information visit www.dinegreen.com.