3 Types of Sign Holders That Will Help You Build Buzz Around Specialty Food
publication date:
Mar 28, 2022
|
author/source:
Marla Bracco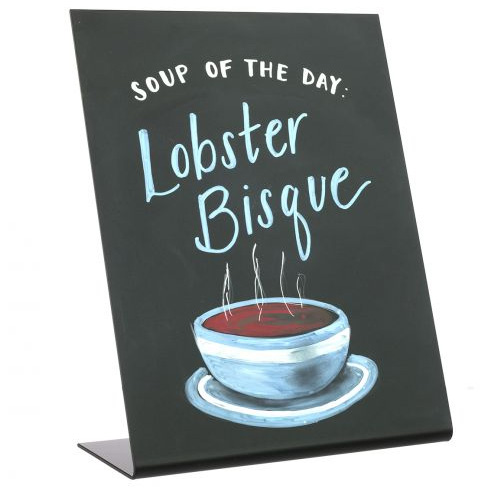 It's not a big secret that within the restaurant and food service industry, creative marketing and branding play a crucial role in how word gets out about upcoming, trending foods, drinks, and other coveted delicacies. When it comes to raising awareness for specialty foods, signature dishes, and menu favorites, many eateries have had tremendous success with showing off their popular menu picks by strategic placement (read, obvious) of sign holders with enticing imagery in high-traffic locations throughout the space. This simple yet effective convention works. We'll break down the best places to station your sign holders and how to easily increase sales all by putting the right sign holders in front of your patrons, at the right place, and at the right time.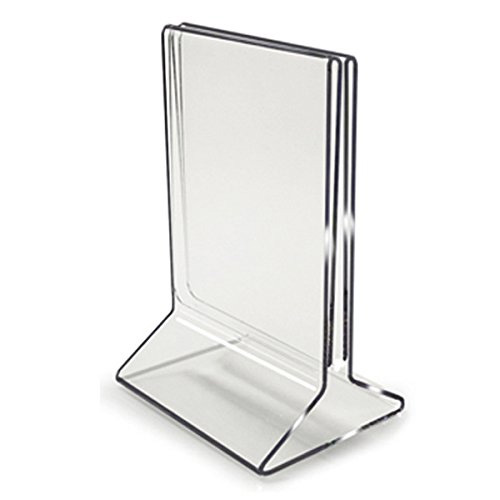 Tent-Style Sign Holders
Affordable and accessible, tent-style sign holders are the perfect way to send a deliberate message to your hungry patrons. Whether positioned at a bar during happy hour or on a tabletop for two at a neighborhood bistro or cafe, tent-style sign holders can get your patrons interested in eating and drinking immediately upon arrival! Available in a variety of styles and sizes to accommodate every situation, they effortlessly display specials like beverages, appetizers, desserts but can transition to promote upcoming company themed events from contests, to comedy night, to supporting community and charity events. Whatever the reason or season, these, versatile - and reusable two-sided signs showcase food, drink, merchandise and more when placed on tables, bars, merchandise shelves, and within other high traffic areas - encouraging guests to place an order right away or become a repeat customer at future events.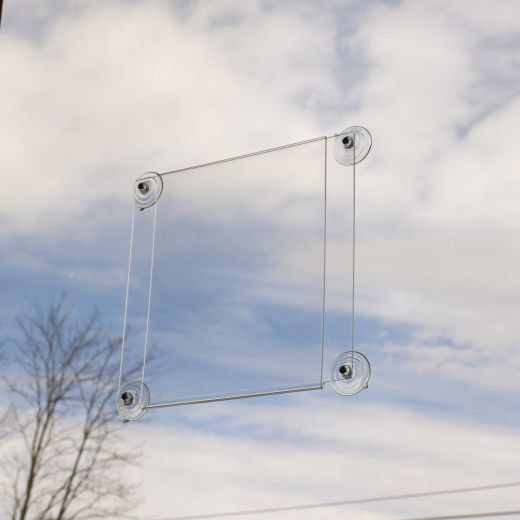 Window Sign Holders with Suction Cups
No matter if you are running a brewery, upscale restaurant, pub, bakery, diner, cafe, or deli and you are trying to up the ante with curbside appeal, there is no better way to show off your delectable fare than by ensuring potential passersby patrons can see your offerings from afar. Window sign holders with suction cups are an ideal way to show off menus, specials, news write ups, hours, health grades, and more before customers even step foot inside your establishment. Easy to install, acrylic window sign holders can be easily positioned by adhering them to high, low, and everywhere in between to front windows and or entry ways, the clear acrylic complements every décor and best of all, they're effortlessly changeable. So, when displaying window sign holders, be sure to be intentional about how, when, and where you place your signage. As dinner time or happy hour approaches, be sure to show off drink specials or prix fixe menus, or images of appetizing happy hour items that will assuredly excite a famished crowd. Available in several sizes and orientations, these subtle to substantial window sign holders with suction cups - are a surefire way for businesses to increase overall revenue and attract attention without having to break the company budget plans!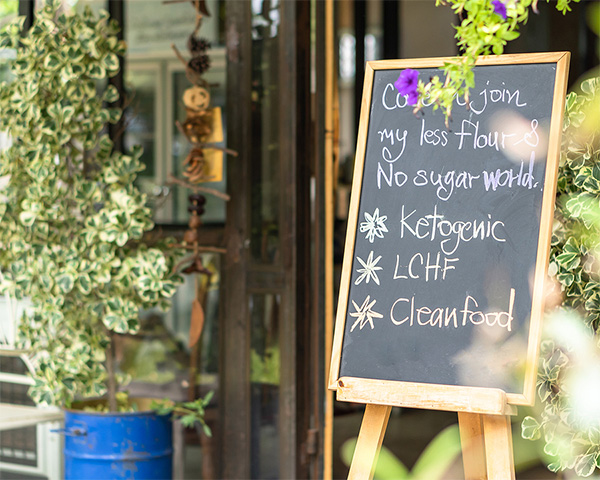 Chalkboard Signs
Another way to make a creative - and cost-efficient announcement about specialty foods, meals, and drinks is by integrating erasable chalkboard signs to your marketing and branding messaging. Chalkboard sign and chalkboard sign holders is both an artistic and clever way to create eye-catching designs for choice items at your eatery, café, coffeeshop, bar, or grill. Consider creating a homestyle, retro, or classic vibe with seasonally appropriate themes or colors with the ability to change it at a moment's notice to accommodate a special or private event. You can with chalkboard signs and complementary erasable chalk markers. These versatile signs provide a way to orchestrate artistic expression that help your patrons connect with your products and services on a personal level. Available in a wide variety of sizes and styles, chalkboard signage can be propped up on counters, tabletops, and large models or A-frame sandwich boards can be placed by foyers, front entries or under awnings for optimal curb appeal and attention-grabbing looks. Unlike other signage, chalkboard signs and sign holders are washable, offering an excellent return on investment for any industry or company alike.
No matter the type of branding and marketing messaging you choose to help publicize and promote your restaurant's choice favorites, the appropriate sign holders stationed throughout your eatery will assuredly help entice, encourage, and engage your patrons to order and become repeat customers.
---

Marla Bracco is a professional content creator for the retail industry and a writer at shopPOPdisplays.com, a leading manufacturer of in-stock and customizable food service retail point-of-purchase (POP) displays and merchandise.