Ep 186: Accounting and Tax Mistakes that Restaurants Make
publication date:
Mar 2, 2023
|
author/source:
Jaime Oikle with Anne Gannon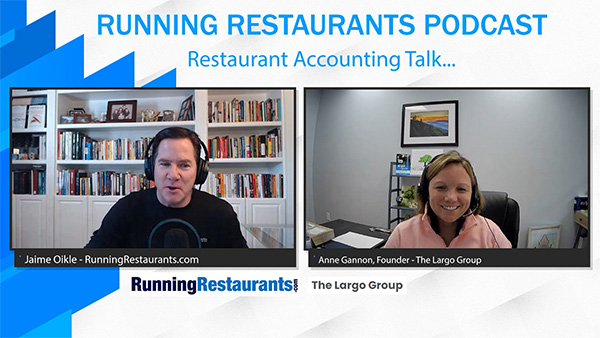 I enjoyed revisiting with Anne Gannon, Founder of The Largo Group, on a variety of quick tax and accounting tips for restaurants. We hit on...

Typical accounting mistakes and oversights that restaurants make
The importance of a weekly forecast look
The key numbers that go into an effective weekly forecast
The four big areas that restaurants need to pay attention to
Getting depreciation right
Getting your tax return to tell the whole accurate story of your restaurant
Long term strategy tax planning to have a successful business exit
Why breaking out the various parts of your restaurant's revenue is beneficial
Why weekly accountability is the best recipe for success
And more...
Be sure to check out the episode...

Subscribe / Follow / Like the Podcast at YouTube or iTunes to not miss an episode. Drop us feedback via email, Facebook, or Twitter.

Or listen...


Links: The Largo Group - https://www.thelargogroup.com


Episode Sponsor: Popmenu