Ep 187: Is This the Best Kept Secret in Restaurant Marketing?
publication date:
Mar 9, 2023
|
author/source:
Jaime Oikle with Dave Fink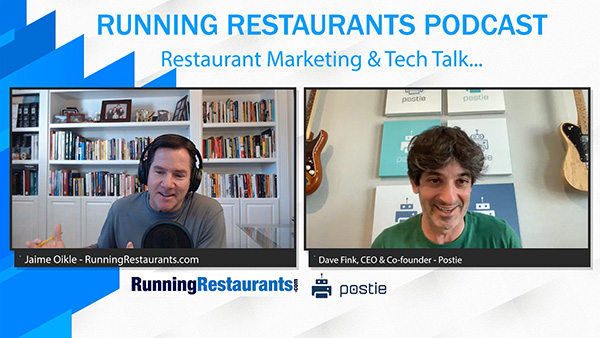 In this episode of the Running Restaurants Podcast, I speaks with Dave Fink, Founder and CEO of Postie.
After my conversation with Dave it's clear that direct mail is no longer what it use to be...
A quote on the Postie website says, "Shhh... Direct mail is the best kept secret in marketing." An intriguing reversal of a lot of modern digital marketing thinking...
Dave & I get into...
The targeting ability and power of direct mail
How direct mail can now be dynamic & fast
How and why to find "Look a like" audiences
Using segments as an important strategy
How direct mail can be used effectively for reactivations
Why you need to think of your data as "liquid gold"
The importance of staying busy and appearing busy as a restaurant
and more...
Be sure to check out the episode...

Subscribe / Follow / Like the Podcast at YouTube or iTunes to not miss an episode. Drop us feedback via email, Facebook, or Twitter.

Or listen...


Links: Postie - https://www.postie.com


Episode Sponsor: Zinch