169: Being Disruptive: What the Restaurant Industry Needs
publication date:
Jul 25, 2022
|
author/source:
Jaime Oikle with Stratis Morfogen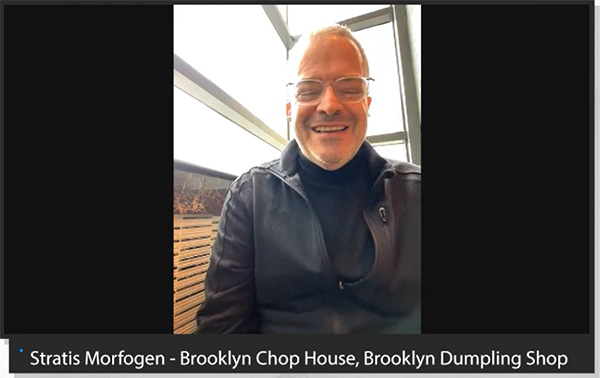 Man, refreshing stuff with Stratis Morfogen of Brooklyn Chophouse & Brooklyn Dumpling Shop as well as the author of the new book Be a Disruptor.
We talk about breaking rules & conventions, NYC restaurant life in the age of COVID, timing & execution, franchise growth, mob stories and more...
Plus the interview pretty much starts with the "F" word...so there's that...
You'll enjoy this one...Check it out...

Note: Our audio quality was not the best on this episode with Stratis' recording location...but bear with it, there are some gems in this one! (or read below...)

Subscribe / Follow / Like the Podcast at YouTube or iTunes to not miss an episode. Drop us feedback via email, Facebook, or Twitter.

Or listen...


Links:

Or Read...We've made a condensed article version available below...
**********
Stratis Morfogen has been an innovator in New York City's hospitality scene for decades: Morfogen brought New York's famed Fulton Fish Market to the internet in 1997. He was the partner/owner of many well-known New York establishments like Club Rouge, Gotham City Diner, Hilltop Diner, The Grand, Philippe Chow, and Jue Lan Club. He is the owner of Brooklyn Chophouse, which is frequented by various celebrities. During the pandemic, he pioneered automated food service with Brooklyn Dumpling Shop, which is expanding to several locations in New Jersey, Pennsylvania, Connecticut, Florida, Texas at a time when the restaurant industry is struggling to succeed.
In Be A Disruptor: Streetwise Lessons for Entrepreneurs - from Mobs to Mandates (release date: June 21, 2022), Morfogen provides an unconventional, real-world education for any entrepreneur by sharing how he beat the odds in the cutthroat, mob-influenced New York City restaurant world. Morfogen teaches readers what he has learned about finding business opportunity in any situation, starting new ventures in times of adversity, and succeeding against all odds in one of the most challenging environments in the world. It's a playbook for entrepreneurs with the page-turning qualities of a memoir. It's a can't miss, street-smart education for any entrepreneur, restauranteur, or anyone interested in how the NYC hospitality world really works.
I got the chance to sit down with Stratis and ask him about both his new book and his storied time in the restaurant business.
**********
How Big Are Your Dreams?
Jaime: I like this quote towards the end of your book when you say, "if your dreams do not scare the fuck out of you, they are not big enough." Talk about it.
Stratis: That's it! Listen, when I tell students to dream, I say, dream so big that it scares the shit out of you! And if you don't, you're not understanding what the cycle of business is about. Your twenties are the best. You have a license to screw up. Whoever told you that success is a hockey stick was full of it. Success is more like a ball of yarn. Anyone that tells you otherwise is either full of it or they didn't risk enough in their twenties. And they've never actually seen their true potential.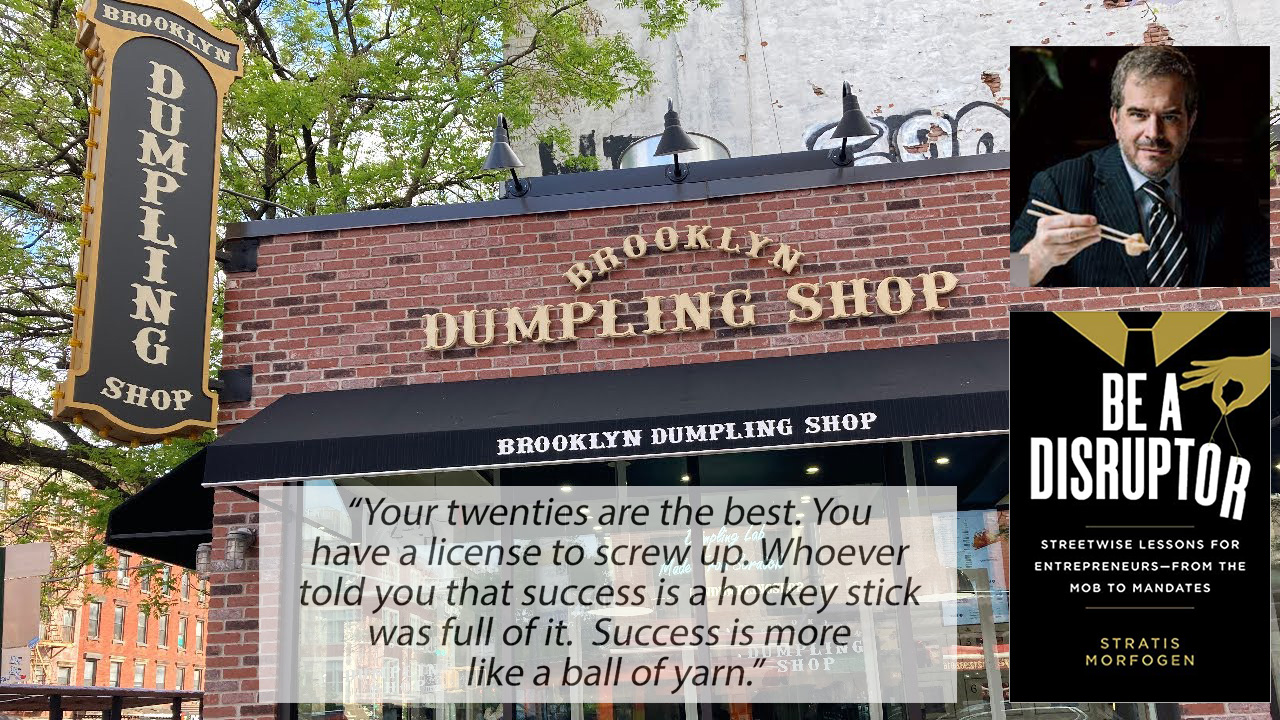 Jaime: The storytelling in your book happens right away. You talk about being a disruptor, changing things, looking at things differently. Your story is funny right out of the gate, talking about the mob stuff, talking about being six years old in a restaurant. You certainly saw a lot growing up, what sticks with you?
Stratis: My dad had nine restaurants at one time and he was a true, gritty entrepreneur. He and his brother would drive to the fish market, the meat market and the vegetable market. I grew up in that kind of environment and I got to tell you, I wouldn't change a thing. It actually made me pretty street smart. And I saw a lot of things that parents would say, kids shouldn't see at that age. Every family has their own way of teaching and raising their children, but I wouldn't have changed a thing. I appreciated how my dad brought me up.
Jaime: I caught that street smarts aspect of your upbringing early on in the book. Your growing up learning stuff that most kids don't learn otherwise. It talked about serving celebrities about presidents, about all sorts of folks, including mobsters. How do you think about the fact that some people want to be treated differently, to be treated special?
Stratis: Growing up in my dad's restaurant, he had big time gangsters and celebrities and baseball players as customers. I saw my dad treat everybody equally except for one little old man named Carlo Gambino where he would never really mention his name. And he always sat at the same table and my father would actually make sure that table stayed empty on Thursday night at the Chelsea Chop House to make sure that Mr. Gambino had his table. And the funny story in the book was my first lesson of discretion was I walked up to him as boy of six or seven years old and I was pouring water for him and I said, good evening, Mr. Gambino. And the whole place just went into a freeze. Like oh my God, this guy goes out of his way to have discretion and make sure that nobody knows his name. And here's a little six, seven-year-old bus boy saying hi to him by name. Then literally after a minute of silence, everybody started laughing and he's like, come here, kid. I sat next to him. He had his hand around me. He hands me $20 and says "kid, next time hi is just fine." My father, of course, later filled in the blanks for me that discretion is an important part of our industry.
The restaurant industry is an amazing industry. It's not often where a kid from Garden City has served every president and I can call them my friends too. Even, Gore, I call him President Gore and he laughs about it and he goes, stop with the president stuff. I said, hey, you were president one day more than me so you're President Gore. He's a great man. You know, I've always been an independent and I'm not a fan of either side and I try to keep very independent and it's actually good for business.

COVID Challenges...
Jaime: Yeah. You make half of the people upset either way! Speaking of politicized, COVID in New York was a challenging time but you challenged right back didn't you?
Stratis: During COVID the last few years I was an advocate. I went on every news channel challenging the local and state government. I had to do it for the voices in the industry. It was politics over lives. It was politics over health. I fed over 9400 healthcare heroes in 19 hospitals from March 2020 to July 2020. The governor was saying that I needed to fire my staff for not getting vaccines. Well, I told the governor on three different news channels and The New York Post, I said, "come and arrest me. I'm not firing my staff because there's not one size that fits all. I'm not going fire a person that was with me, feeding healthcare heroes instead of taking unemployment for six months. That's not going to happen."
Jaime: How did you get through it from the customer standpoint? It had to be a crazy challenge.
Stratis: The one thing that politicians did do well is they gave us an extra 100 seats outside. But the biggest impact came from an interesting place. It sounds cliche but they say that charity and philanthropy always comes back, and I didn't do it for that reason. I did it because I wanted to make a mark and I wanted to tell my grandkids one day what I did with all the healthcare heroes. But what happened is that when I reopened my restaurant in the summer of 2020 outdoors our business went up 300% and I started seeing a lot of rambling going on online saying, "you know, when this place opens up we need to support this restaurant, this restaurant went out its way, supporting so many different hospitals." And I got to tell you the truth is that's what happened.

Timing & Execution...
Jaime: I want to go back to the book for a second. You have a quote in there that I like about the two biggest ingredients to success as being timing and execution. Talk about that.
Stratis: It makes me think of the quote from Abraham Lincoln, that goes something like "luck happens to those when opportunity meets preparation." You can be lucky, but if you're not prepared, you're not going to maximize or take advantage of the opportunity. On timing and execution, I started coming up with a better mouse trap for QSR that was all about a cashier less dining experience. I don't want to see any more cashiers, you just don't need it.
One of the key aspects boosting the economy are the 12 to 30 year olds. They don't want to talk to you. They want to just work off their phone and that's going to be their life. It's all about the mobile phone. So, I started figuring out how I'm going to do my new concept Brooklyn Dumpling Shop with a franchisee model in mind. It was get rid of cashiers and embrace technology. That's where I came up with the automat concept. Now, it wasn't planned with COVID in mind, but ultimately the timing was perfect for launching the automat concept. I did not schedule it that way. I didn't have a crystal ball to know that there was a pandemic coming. I did it for economics and efficiency. I didn't do it for safety. The only thing I added post during COVID was UV lights.
Jaime: So what does it look like, what are the logistics?
Stratis: You can actually see it on BrooklynDumplingShop.com or on Instagram. We revamped the model of what others had done in the past. We created the Tesla of automats. The whole thing is controlled by your phone. You pick the order. You pay for the order. You pick a scheduled time, you arrive to the store or have it delivered to you. Basically, you get a QR code texted to you. And when you come into the store, you just scan your phone and get your food when the designated heated or refrigerated locker opens.
We have a greeter. And that greeter is there just to assist. To make sure the place is clean and make sure if we do serve alcoholic beverages that everybody is over 21. With three employees and about one fifth of a manager (because one manager can run five stores) you can service 600-1000 people.

The Labor Challenge...
Stratis: What's the biggest challenge for restaurants right now? You can't find labor, right? And the reason why I did this wasn't for that reason, I did it because labor is the number one reason to go out of business even pre COVID. Now you can't even find labor so the model has really fallen into the right economic circumstances. Bang, bang, bang, it's a trifecta. It's the perfect timing to launch the automat.
Hospitality has always made the same mistake. We're always late to embrace technology. That's what's going on here. I go into a Starbucks or Chipotle or McDonald's and I cringe because McDonald's thinks they're getting ahead with adding self-ordering kiosks. Well, we already know that the self-ordering kiosks are obsolete. We have one instead of four, but now imagine when the competition of a QR code printed at 10 cents used by a mobile phone versus the ten grand cost of a kiosk! That's not where the future is. Everyone has their own little computer sitting in their pocket ready to go.

A Move to Franchising...
Jaime: Talk about franchising then because I'm sure growing up in independent, family-owned restaurants you probably never thought about franchising. But now this shop looks super poised for franchising. What does that look like for you?
Stratis: In 1989 I had a conversation with my dad. I said, dad, the Greek diner is a brand. You guys should think about franchising this diner concept. A New York diner in every major city. Put one in Paris. One in London. My father was like, stop it. He's from the old school mentality. They just didn't get it. I was talking to the wall.
I've always loved the model of franchising, but you know what? The model has to be special. I met with one of the biggest airport groups yesterday and they're head over heels saying that I've checked every one of their 12 boxes on why this concept works for an airport - on why it works for arena, stadiums, universities, military bases, shopping mall -- because it's easy. The consumer is 100% in control.

The Need for Business Model Change...
Jaime: There's no doubt now that the restaurant business model needs to change somewhat dramatically. Is that what we have here?
Stratis: Remember, 7 out of 10 restaurants fail. The number one reason pre-covid for failure was payroll. Second was under capitalization and third was high turnover. I think we've solved it with our mission at Brooklyn Dumping Shop. We want to revolutionize it. The industry norm on payroll is about 32%. Our model says, if you follow our guidelines carefully, your payroll with a decent business could be 15 to 20 percent and that's 12 points to 17 points lower than the industry norm. That's dramatic!
Take my dad's 24-hour diner by contrast. He had the same payroll of about 60 staffers from eight am to eight pm and then eight pm to eight am. Being 24 hours as a diner the business was double the labor, but he did double the sales. He always used to say we're open 14 days a week.
We're super excited to be changing the model. That's why I'm here, I'm disrupting. I've been disrupting everything since I've been six years old. I never looked at things straight on and said I'm going to do this status quo. I'm going to do it my way.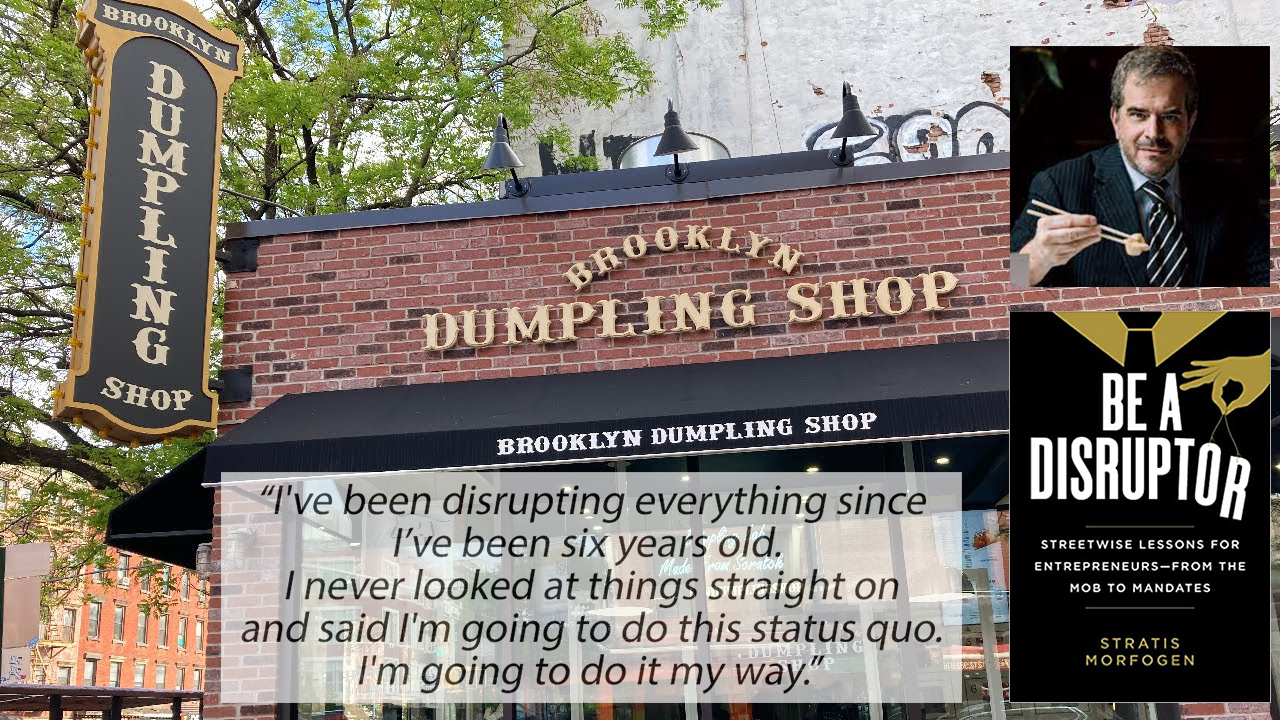 Parting Thoughts...
Stratis: I speak at universities quite a bit. Universities have a big issue. Kids are starting to wake up and say, "I want to be an entrepreneur." What I say to the universities is set up your curriculum to be teaching entrepreneurship. They need to be more engaged in what kids want today. They've got to embrace entrepreneurship, they've never done it. They teach you to be a VP of the status quo. And that's the essence of my book. When you get down to reading my book, it's about street cred. I think it's a unique way of looking at a business book. It's wrapped in sort of a memoir.
I wanted it to be supported by street stories, real stories about business in a city like New York. And that's what being a disruptor is - it's being street smart in probably the most difficult city to make it in New York City. I'm really excited about this book because I've read every business book you could imagine, and what's great about this book is it's supported by real life stories and not analytics. Analytics get boring. You can go to Google and find analytics. These are real life unique stories supporting what to do and what not to do. How to succeed and not to be afraid of failure.
*****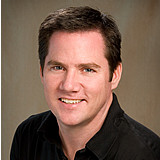 Jaime Oikle is the Owner & Founder of RunningRestaurants.com, a comprehensive web site for restaurant owners & managers filled with marketing, operations, service, people & tech tips to help restaurants profit and succeed.