New York-based Daniela Soto-Innes is named elit™ Vodka World's Best Female Chef 2019
publication date:
Apr 25, 2019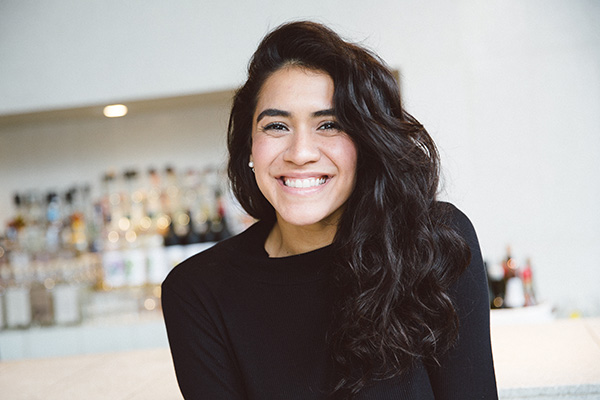 Daniela Soto-Innes - chef-partner at modern Mexican restaurant Cosme in Manhattan - has been voted elit™ Vodka World's Best Female Chef 2019 ahead of The World's 50 Best Restaurants awards in Singapore on 25 June. The Best Female Chef series, now in its ninth year, has celebrated 21 women across 15 countries and continues to encourage debate around gender issues in the food world. The award is voted for by The World's 50 Best Restaurants' global panel which includes over 500 female chefs, food experts and writers, who comprise 50% of the total voting Academy.
William Drew, Group Editor of The World's 50 Best Restaurants, says: "It's a genuine pleasure to announce Daniela Soto-Innes as this year's elit™ Vodka World's Best Female Chef. Daniela brings an unparalleled positive energy to her projects and has created a team that celebrates women of all ages. At Cosme she has combined innovative Mexican dishes with warm hospitality, leading a dynamic team to great success and popularity in the fiercely competitive New York dining scene. She is an immense talent who thoroughly deserves this accolade."
Accepting the accolade, Soto-Innes said: "I'm grateful to receive this award as it gives me the platform to inspire both my generation and younger generations of leaders to come. My main passion doesn't come from cooking alone, but through making teams and allowing everyone around me to excel and reach their full potential by learning their unique way of expressing themselves."
Originally from Mexico City, Soto-Innes moved to the US at the age of 12, intending to pursue her love of swimming and sports. But with the influence of her family's three generations of food-loving matriarchs, she gravitated towards a career in food. Aged just 15, she got her first restaurant job in Houston, Texas. After formal training at Le Cordon Bleu in Austin, Soto-Innes joined the opening team at Brennan's of Houston. She then moved to progressive American restaurant Triniti and Chris Shepherd's charcuterie-heavy Underbelly, both in Houston, before returning to Mexico. Back in her native Mexico City, the young chef staged at Pujol before joining Gerardo Vazquez Lugo at traditional Mexican restaurant Nicos. Soto-Innes then returned to Pujol to work full-time alongside its celebrated chef-owner, Enrique Olvera.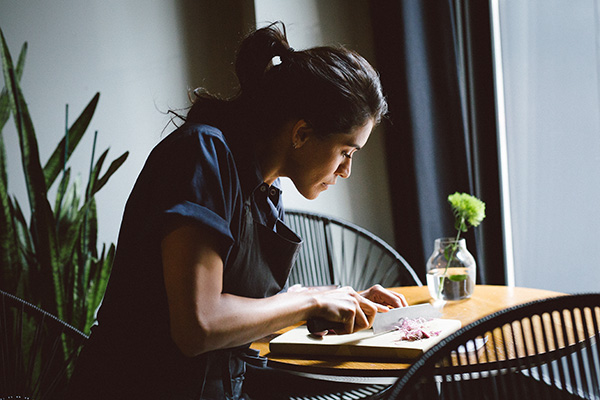 When Olvera opened Cosme in New York in 2014, he made Soto-Innes chef de cuisine. Within a year of Cosme's opening, she won a StarChefs Rising Stars Award in 2015 and the James Beard Award for Rising Star Chef the following year. Cosme debuted in The World's 50 Best Restaurants list in 2017 at No.40, serving a fresh interpretation of Mexican cuisine. The same year, she partnered with Olvera on a second concept, Atla, also in New York, where they serve a menu of light, progressive Mexican food in a laid-back dining room. She is now a partner at Cosme, as well as Atla. The duo plans to open two further restaurants in LA called Damian and Ditroit in late 2019. Soto-Innes says that her cooking is not only driven by ingredients and the environment but also by the people who surround her.
Soto-Innes follows in the footsteps of a series of world-renowned female chefs in holding the prestigious title, including Clare Smyth in 2018; Ana Roš (2017); Dominique Crenn (2016); Hélène Darroze (2015); Helena Rizzo (2014); Nadia Santini (2013), Elena Arzak (2012) and Anne-Sophie Pic (2011). Soto-Innes will formally receive her prize at The World's 50 Best Restaurants 2019 awards ceremony at the Sands Theatre within the iconic Marina Bay Sands in Singapore on 25 June. This star-studded evening will see the unveiling of the list of The World's 50 Best Restaurants 2019, sponsored by S.Pellegrino and Acqua Panna, during a glamorous red-carpet reception and post-awards celebration party.
The World's 50 Best Restaurants is proudly hosting a series of events beyond the awards evening itself, supported by Singapore Tourism Board. The programme includes #50BestTalks, presented by Miele, on Sunday 23rd June, where foodies will have the opportunity to hear about key issues in gastronomy from leading figures in the restaurant world. This exclusive thought-leadership event platform will take the form of a live stage show, with tickets available to the public as well as invited guests. The program will also include a series of MasterClasses and collaborative dinners to take place during the days of the events in Singapore.
The selection process The elit™ Vodka World's Best Female Chef Award is voted for by more than 1,000 international restaurant industry experts and well-travelled gourmets who make up The World's 50 Best Restaurants Academy. The Academy comprises 26 separate regions around the world, each of which has 40 members, including a chairperson. None of the event's sponsors has any influence over the voting process.
The award, which extends to include the elit™ Vodka Asia's Best Female Chef and elit™ Vodka Latin America's Best Female Chef, aims to support and promote inclusivity in the culinary sphere and provide the opportunity for female role models to inspire future generations of young women to reach for the heights of their chosen profession.