What's Broken With Restaurant Customer Service: Irvine & Briggs
publication date:
Jul 12, 2016
|
author/source:
Jaime Oikle

Few people know the restaurant business better than celebrity chef Robert Irvine. Now, he's helping hospitality brands take their business to the next level as partner at Humm, a real-time feedback platform aimed at uncovering and improving the guest experience -- from menu selection to server friendliness to overall ambiance.
Along with chef Irvine we spoke to Bernard Briggs, co-founder and CEO of Humm to about why they're both so passionate about investing in food tech.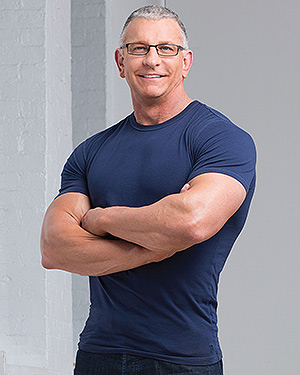 RR: What's broken with customer service today in restaurants?
Chef Irvine: The thing that hurts restaurants the most today are negative experiences that they simply don't know about -- or don't know about until it's too late to fix. To date, if a customer has an issue, they have generally had two choices. They can speak up to their server or a manager, which many avoid because it's intimidating. Or they can leave a negative review on a third-party site like Yelp, but many fail to do that knowing it's unlikely to be addressed. Restaurants have long needed a tool to help them better understand the experience they're delivering -- in a way that encourages more, honest feedback and at a point in time that empowers action. Every customer experience is an opportunity to create an advocate for your business, and to uncover pain points and new opportunities.
Briggs: Every restaurant has a set of dissatisfied customers that they are not even hearing from. Potentially 9 out of 10 of those dissatisfied customers are going to switch or leave restaurants and never go back for two main reasons. 1. They were poorly treated and 2. The restaurant failed to solve a problem that they had in a timely manner. To exacerbate their problem, a high number of those customers are going online to vent about their experience, in front of potentially millions which can cost restaurants in a big way -- both in bad ratings and lost revenue.
RR: What makes you think that technology can make service any better?
Chef Irvine: Technology is key for improving service in real time, instead of long after the customer's experience has taken place. Real-time feedback platforms like Humm benefit both patrons and restaurants. As a restaurant goer, I now have more confidence that my voice is being heard. For restaurant managers, I now have the ability to immediately address negative experiences and turn potential detractors into advocates. Unaddressed negative experiences previously left a lot of money on the table for restaurants -- now, I can better drive repeat business, which has long-term impacts on my revenue.
Briggs: Technology alone can't make service better. But technology, balanced with an understanding of consumer psychology can make a difference. For example, Humm's feedback platform, which balances both, is getting 85-95% response rates, yielding operational, relational and reputational value that's measurably improving the service experience. Nath Companies, which has implemented Humm in many of its Axels and Bonfire restaurants, has been able to better understand and deliver on their customers' expectations. In fact, they credit their double-digit growth in revenue and increased customer satisfaction rates to their ability to improve the guest experience in real time.
RR: If you could give one or two service tips to restaurant operators, what would they be?
Chef Irvine: Remember that today, there are a multitude of very public forums where customers can share their experiences -- both good or bad -- with a very large audience. Every single customer interaction matters in a big way.
Briggs: It begins with empowering your customers with a more productive voice so they can talk with you in private, versus about you in public. Secondly, build a culture within your organization of people and processes that take action on what you learn from them.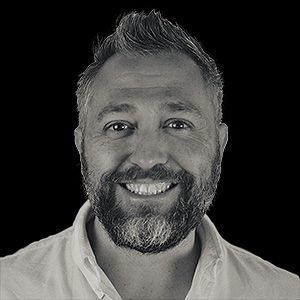 RR: What's your take on how mobile is changing the landscape for restaurant operators?
Chef Irvine: The restaurant industry is inherently mobile. Mobile technology is well-aligned with the way the industry operates, and has really been the key to bringing more effective communication and better data to the industry as a whole. Team members are constantly on the go and few use traditional communications tools like email, so mobile alerts are a great alternative for keeping your team aligned, updated on key information and providing valuable insight into their performance. Mobile is also giving restaurant operators access to better data, faster than ever before. With mobile devices, customers can now provide time-sensitive information like feedback on their experience -- and restaurants can now be alerted and take immediate action to improve. Mobile technology has given restaurants a more comprehensive and immediate view of their business.
Briggs: Mobile technology costs are falling 20% year over year making technology more accessible. Every customer walking through the door is empowered with a mobile device. Now more than ever businesses are able to extend mobile into their businesses to balance that, resulting in a more functional relationship between the customer and the business.
RR: It's a Tuesday morning and you're a restaurant operator looking to boost business over the next couple of days. You can only select one tactic, which do you do and why? Post a video, send an email, launch a text, post to social media, or something else?
Chef Irvine: Guests come to restaurants for a full experience. I would look at existing sources of feedback to see which parts of our experience really resonate with customers, and post a video showcasing those aspects. It helps you appeal to new audiences similar to your happiest customers, and acts as a great teaser of what they can expect when they come see you -- showing is better than just telling.
Briggs: I would pull every one of my customers that gave me 100 score via Humm on their last visit. I would send them a "Thank You" email - thanking them for their feedback and business and offering them a customer appreciation night.
Quick Bites
What are your favorite food related apps?
Irvine: Watch Food Network app so I can watch all my favorite shows when on the road. Briggs: OpenTable, Yelp.
How long can you go without your smartphone?
Irvine: I like to stay connected, but it's always good to disconnect every now and then. Briggs: 2-3 hours max
What book is on your night table right now?
Irvine: America's Best Breakfast by Lee Schrager
What's the best advice you've ever received?
Irvine: Take care of your mind, body and soul. Be the best person you can be. Briggs: Never be known for what you do but for what you bring to the table.
Who is a role model for you?
Irvine: Gary Sinise (Foundation) and his continued commitment to help military families.
What keeps you at night? Irvine: Coffee! Briggs: The challenges of running a young company with HUGE potential.
Links:
---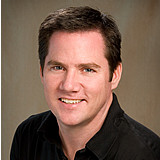 Jaime Oikle is the Founder of RunningRestaurants.com, a comprehensive web site for restaurant owners & managers filled with marketing, operations & service tips to help restaurants profit and succeed.