Top Tips to Upgrade Your Restaurant and Give Your Customers a Great Experience
publication date:
Dec 5, 2022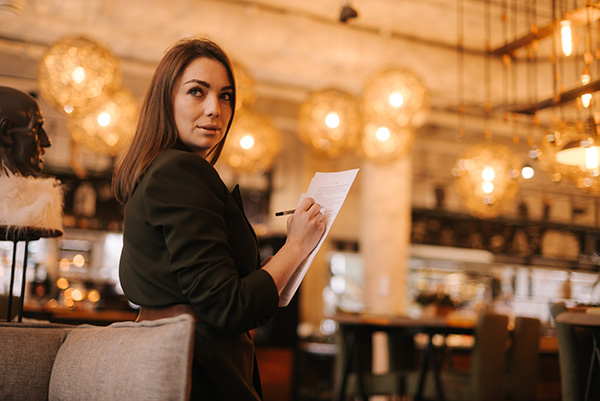 If you currently run a restaurant but are still determining how to keep it at a high standard both now and in the future, you might be looking at ways to upgrade your restaurant and give your customers a great experience every day of the year. Then, here are some top tips that will allow you to do just that.
Invest in Uniforms
Although you might have some of the most skilled employees in the business working for your company, your customers may still be dissatisfied and question the quality of the food and service you provide if you do not make sure that your team always looks smart. Therefore, you should consider investing in uniforms for your team that are cohesive, and that can ensure that everyone looks the part. This can then add to and complement the design of your restaurant. So, you should consider investing in chef pants worn by professional chefs as these will look professional and are the type of uniform that your customers may expect people in your employment to wear.
Train Your Employees
Even if you have put in place a rigorous recruitment process, this does not mean that every single member of your team will have the same level of experience and knowledge as each other. Then, you should always make sure that you put in place a comprehensive training program that will ensure that all your staff members have the same information on your policies and what is expected of them. You should also hone your employees' soft skills when you are training them. For instance, you should try to ensure that they present a friendly face to customers, that they give personalized food recommendations, that they upsell gently, and that they can problem-solve if your customers have issues with the food that is offered to them.
Redesign Your Restaurant
The decor of your restaurant is often the main attraction to visitors, and you may find that you get more footfall if your restaurant looks attractive, regardless of what the meals are like. Therefore, you should make sure that you use vivid decor around your restaurant that is both welcoming and attention-grabbing. For instance, you might consider investing in a centerpiece like a statue, beautiful and rich wall colors, and comfortable yet elegant dining chairs and tables. You should also make sure that your restaurant feels spacious, even when it is busy. This will ensure that all your customers feel comfortable within your space.
Use Restaurant Apps
Many restaurants now give all their customers the option of ordering and paying on an app. Although this does not give your customers the face-to-face interaction that can personalize their experience, it can make the ordering process quicker, and some introverted customers may prefer to order in their own time. Then, you should look at whether a restaurant app and a QR code system could benefit your venture.