What's Keeping Restaurant Owners Up At Night?
publication date:
May 15, 2023
|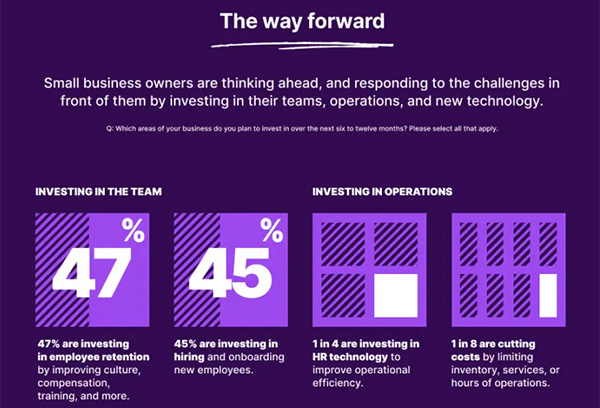 The restaurant industry can't seem to catch a break. From labor shortage issues to extreme spikes in food costs because of inflation, restaurant owners are begging for relief. Many have stayed afloat due to their ability to pivot, innovate and roll with punches.
A recent survey explore the pain points of restaurant owners and what keeps them up at night. Findings include:
60% of small business owners reported rising inflation, interest rates, and a looming recession as what keeps them up at night, increasing 4% from this same time last year.
Retaining current employees is a big worry for more than a third of small business owners, followed by recruiting new staff (33%) and supplier disruptions (32%).
1 in 8 small businesses is taking new measures to save money by limiting inventory services or hours of operations to cut costs.
AI is extremely popular amongst millennial business owners. In fact, one in seven already use AI in some capacity, setting them apart from Gen X business owners using AI (1 in 28).

Source: National Small Business Week Survey by Homebase