5 Offline Marketing Strategies That Still Work
publication date:
Dec 18, 2018
|
author/source:
Abhishek Sinha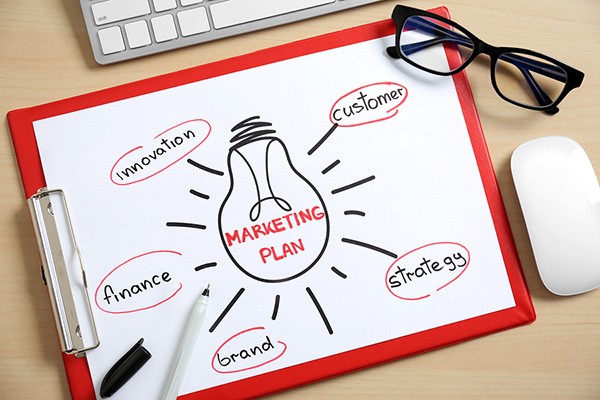 As the world changes and consumers increasingly rely on the Internet to shop and make decisions, digital marketing will continue to dominate the advertising industry. People have become accustomed to researching information online so they can make informed decisions about where and how to spend their money. However, it's important to note that - just because online marketing is the future - companies shouldn't ignore tried-and-true advertising methods.
Offline grassroots marketing tactics are still alive and well, especially when they're properly placed by professionals. The following are five offline marketing strategies that can offer your audience a wow factor.
1. Host Events
People are naturally social creatures, which means appealing to their sense of adventure and desire to be part of a community will almost always bode well for your business. The key is finding events that speak to the culture of your company so you're more likely to attract people who will return when you're not hosting something special.
If you operate a restaurant, bar, or coffee shop, you have plenty of options. Weekly live bands or DJs can help draw crowds seeking the social scene. You might also consider dedicating slower days to open mic, comedy, karaoke, trivia, or game nights. Nights that are notoriously slow -such as Mondays or Tuesdays - often see an increased crowd when fun weekly events come onto the calendar.
Of course, not every event has to be weekly. Big bashes can bring a lot of good press and generate buzz for weeks - maybe even months - before the big day. Since you can't throw huge celebrations all the time, make your major festivities matter by getting the attention of bloggers and local papers to help spread the word. Radio stations love giving tickets away to callers, so if you'll be charging an entry fee for your event, offer a few VIP tickets to the announcers who blast their voices on the airwaves. That's a great way to gain a lot of traction with little effort.
2. Take Advantage of Donation Opportunities
Speaking of giving items away for free, donations are a great way to showcase your company's goodwill while getting your name out there. Nonprofits host major fundraisers all year. If you've already given before, they'll likely line up at your door for future donations. If you're still new to the donation game, you might need to do a little research. Look for area nonprofits you'd like to support, then sign up for their newsletters or simply reach out to the contact people and let them know you'd like to be a sponsor. Rest assured, email isn't likely to get lost in the shuffle.
Before you know it, people across your community will be seeing your logo, using your products or services, and visiting your store. Don't forget, donations are tax-deductible, so don't be afraid to be generous!
3. Direct Mailers
Here's the deal with direct mail: Once upon a time, it wasn't quite as effective because everybody's mailboxes were constantly inundated with paper. Now that most of our information is delivered digitally, hardcopy mailers stand out because they're not fighting a thousand pieces of paper for people's attention.
When most people think of direct mail, they imagine flyers and postcards that are meant to gain new customers. Yet there's an entire segment of existing customers who can really benefit from direct mail, so be sure you don't overlook the people who are already giving you business. Send those folks thank you cards or flyers with special promos.
4. Employ the Use of Great Banner Advertising
All passers-by are potential customers. Obviously, you're already on their route, which means you're easily accessible to them. Now, you just need to let them know you're there, so they visit.
Great banner ads combine creativity and a bit of science. To attract the most traffic, use contrasting color combinations that command attention, even from a distance. Be careful not to use fonts that will detract from your message. It's also important to pick the right size and location to help ensure you get the most eyes on your outdoor advertising. With these elements in place, you'll increase the likelihood of more people coming onto your property.
5. Invest in Your Brand
People love branded freebies. Coffee tumblers and hoodies that boast your logo lend themselves to free advertising when your customers tote them around town. Invest in fun products that have a purpose to give your marketing efforts the most mileage. Wearable items and objects that can hold drinks are usually a big hit.
The best advertising strategies involve a bit of traditional grassroots efforts with modern digital marketing techniques. To bolster profits and achieve optimal ROI, wise businesses diversify their reach with multiple methods.
---
Abhishek Sinha is a project manager at Bannerbuzz, a state-of-the-art printing technology with more than 25 years in the sign business. Sinha plays the lead role in planning, executing, monitoring, controlling and closing projects.