Ep 197 - Enhancing Food Safety in Restaurants: How PathSpot's Technology is Changing the Game
publication date:
Aug 16, 2023
|
author/source:
Jaime Oikle with Christine Shindler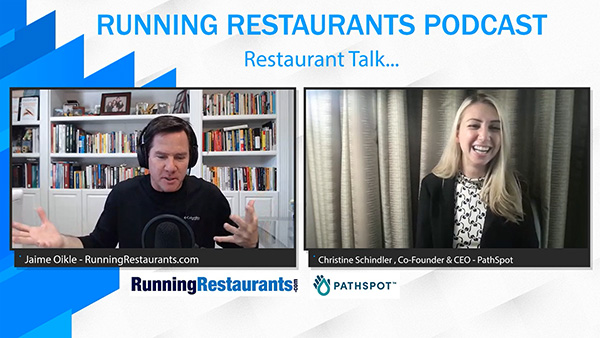 In this episode of the podcast Jaime interviews Christine Shindler, the co-founder and CEO of PathSpot, a health and safety operating system for restaurants.
Christine shares her background in biomedical engineering and how she became interested in improving hand hygiene in the restaurant industry as well as the future of food safety.

Subscribe / Follow / Like the Podcast at YouTube or iTunes to not miss an episode. Drop us feedback via email, Facebook, or Twitter.

Or listen...


Link: Pathspot
*****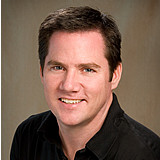 Jaime Oikle is the Owner & Founder of RunningRestaurants.com, a comprehensive web site for restaurant owners & managers filled with marketing, operations, service, people & tech tips to help restaurants profit and succeed.

TIMESTAMPS from Podcast...
**********
The importance of hand hygiene in the restaurant industry [00:00:59]
Christine discusses the prevalence of foodborne illness outbreaks caused by poor hand hygiene and the need for a better solution.
The digitization of health and safety in restaurants [00:04:11]
Christine talks about the current trend of digitizing the back of house operations, including health, safety, and hygiene protocols.
How PathSpot's technology works [00:05:41]
Christine explains how PathSpot's hand scanning device identifies invisible contamination on employees' hands and tracks handwashing frequency, incentivizing and rewarding proper hand hygiene.
Restaurant Types and Pathspot's growth [00:09:37]
Types of restaurants PathSpot works with, including QSR chains, fine dining establishments, hotels, grocery stores, airports, cafeterias, and universities. Company growth, additional offices & expansion into new regions.
Future of safety [00:12:41]
The future of safety technology, including data collection, identifying trends, and preventing illnesses through proactive measures.