Marketing Your Restaurant and Takeaway Like a Pro
publication date:
May 13, 2021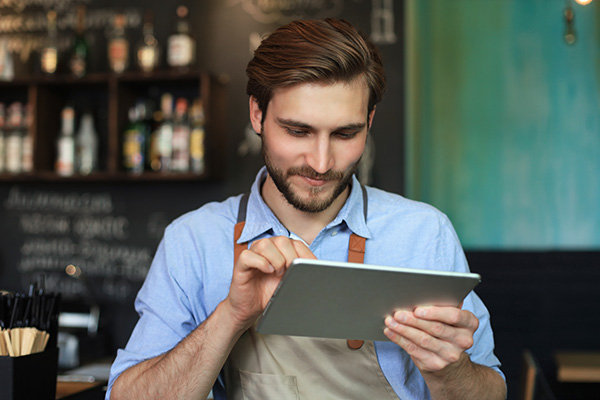 Standing out, being seen, and getting your fair share of the market can be difficult in the restaurant and takeaway industry. With so much competition around, both direct and indirect, it can be hard to get your message seen by a target audience. To market your restaurant and takeaway like a pro, you have to ensure that you are reaching your target audience with everything that you do.
What You Need to Focus On
You need to add value, and you need to enhance and improve people's lifestyles. If you are not giving them something positive to look forward to, then your marketing will struggle to make an impact. Your marketing must inform people why they should visit your restaurant and takeaway; you only have a few seconds to make an impression, so in those few seconds, you must grab their attention and interest.
Reaching Your Target Market
It is important to successfully reach your target market. Knowing what they watch, listen to, and react to is important. If you fail to use appropriate mediums and channels, then your marketing efforts will fall flat on their face, and in the process, you will have lost time and money. So, with this in mind, how does your target market respond, and what do they respond to? Do they like a discount code plastered on social media, or are they perhaps still enjoying receiving a physical leaflet or flyer? Marketing your restaurant and takeaway is a lot easier and more enjoyable to do when you know who you want to be reaching and impacting.
Every Bit Helps
Marketing should be a constant effort and not one that is just done sporadically or ad-hoc. For example, if you want to advertise your takeaway service, then, by all means, use the popular apps and platforms but do not forget about branding too. Often overlooked but still as important is takeaway packaging. This is often seen by many, so it is important that it represents your restaurant or takeaway and your marketing efforts. Everything should be consistent and professionally produced. Homemade marketing and promotional materials are not good enough, so do not even attempt to do them, as you would just be wasting time.
Having a Solid Plan in Place
As marketing is a continuous effort that will change over time, it is important that you put a marketing plan into action. Knowing what mediums, avenues, and platforms you will use and when or how will allow you to constantly expose your restaurant and takeaway to your target market. If you do not have a plan in place, then you will find that your marketing efforts will be all over the place, and they will have little to no impact.
Monitoring Your Efforts
When your marketing is up and running, it is important not to forget about good monitoring. Monitoring the effects and impacts that marketing has had will show you what is working and what is not. Close monitoring of your marketing efforts will ensure that you get value for money and a return on your investment.