Restaurant Leasing Tips (Tips 21-25)
publication date:
Aug 6, 2018
|
author/source:
Dale Willerton & Jeff Grandfield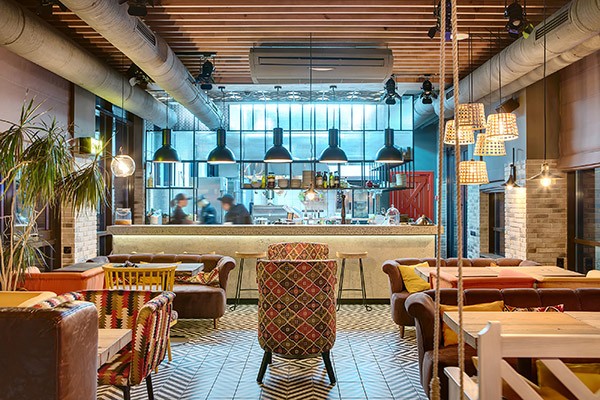 For many restaurant tenants, negotiating a good lease or lease renewal against an experienced agent or landlord can be a challenge. While a restaurateur focuses on preparing and serving high quality food and drink menu items, savvy real estate agents and brokers are specialized sales people. Their job is to sell tenants on leasing their location at the highest possible rental rate.
Whether you are leasing a new location for the first time or negotiating a lease renewal for your restaurant, here are some money-saving tips for our book, Negotiating Commercial Leases & Renewals FOR DUMMIES:
Define the Use Clause
It is extremely important that the restaurant tenant's Use clause be clearly and fully defined within the Offer to Lease and Formal Lease Agreement to include every possible product or service that you plan to offer or sell. If you are selling hamburgers as a primary item, don't assume that the landlord will allow you to sell hotdogs. If you have a coffeehouse, specify any food items that you may want to include on your menu. If you are planning ahead to offer a salad bar, a lounge, or a patio mention this as well. Exclusivity on your Use clause (a lease clause limiting the number of stores/businesses that can open in a shopping center that are in direct competition with a tenant for a certain type of business) is also important.
Is the Asking Rent Too High?
Rental rates are set by landlords to achieve a reasonable profit. Some restaurateurs incorrectly believe that the landlord wouldn't charge more rent than the tenant could afford to pay. You must distinguish between affordable rental rates versus inflated rental rates. Many restaurateurs learn the opposite - the hard way.
Check Your Gross Up
Restaurant tenants located within an office building occasionally get their space grossed up to compensate for their share of common areas in the building. This creates the R/U factor or the Rentable versus Usable floor area where columns or bay windows can also affect your area. The landlord may be charging you for 3,300 square feet when, in actuality, you only have 3,000 square feet of leased area that you can use for your restaurant. This is an industry formula and not a mismeasurement … it is important to confirm the commercial unit's area.
Negotiating for Cash and Loans
Some landlords will actually pay cash incentives to their rent-paying tenants. Other tenants can often get quasi landlord loans. This money is normally blended into the rent so it's not necessarily free (the landlord expects a certain net effective return), but it can make things easier for a start-up restaurateur. If you wish to receive a cash incentive or loan, demonstrate why you need this money and what you will spend this money on (i.e. new carpeting, fresh paint, etc.).
Trade Free Rent for Cash
If you have successfully negotiated for a free rent period, it is sometimes possible to convert that value into cash to use for additional leasehold improvements or stock purchases. For example, it you have four months of free rent spread throughout the term with each month valued at $5,000, you may be able to trade your free rent for up to $20,000. Justify your expenses and be prepared to discount the requested value if needed.
For a copy of our free CD, Leasing Do's & Don'ts for Restaurant Tenants, please e-mail your request to JeffGrandfield@TheLeaseCoach.com.
---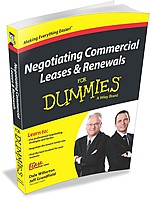 Dale Willerton and Jeff Grandfield - The Lease Coach are Commercial Lease Consultants who work exclusively for tenants. Dale and Jeff are professional speakers and co-authors of Negotiating Commercial Leases & Renewals For Dummies (Wiley, 2013). Got a leasing question? Need help with your new lease or renewal? Call 1-800-738-9202, e-mail DaleWillerton@TheLeaseCoach.com / JeffGrandfield@TheLeaseCoach.com or visit www.TheLeaseCoach.com.