Ep 202: The Inspiring Journey of Balance Grille (Fast Casual Asian Fusion)
publication date:
Nov 6, 2023
|
author/source:
Jaime Oikle with Exec Chef HoChan Jang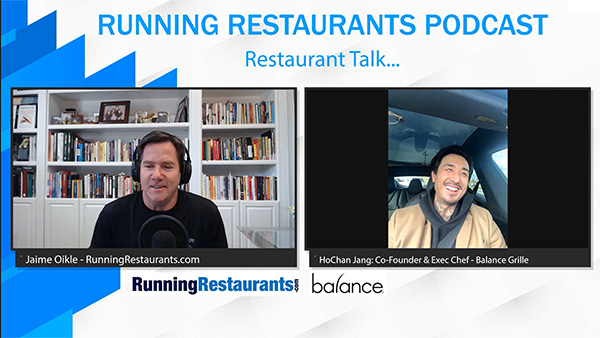 In this episode of the podcast Jaime speaks with Ho Chan Jang (CJ), Co-Founder & Exec Chef of Balance Grille. In this fast paced episode the two bounce around to a number of key restaurant operations topics including...
The backstory and journey of Balance Grille
Challenging the stigma surrounding Asian food and offering affordable options
Financial challenges and the importance of hard work and belief in one's concept
The role of technology in the restaurant industry, especially in the wake of COVID-19
Systematization of operations and considerations for franchising
Ideal locations and types of franchise partners for Balance Grille
Marketing strategies, particularly through social media
Advice for new restaurant operators, including being hands-on and attentive to customer feedback

Subscribe / Follow / Like the Podcast at YouTube or iTunes to not miss an episode. Drop us feedback via email, Facebook, or Twitter.

Or listen...


Links : Balance Grille & Balance Grille Franchising
*****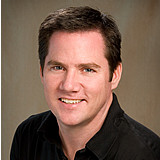 Jaime Oikle is the Owner & Founder of RunningRestaurants.com, a comprehensive web site for restaurant owners & managers filled with marketing, operations, service, people & tech tips to help restaurants profit and succeed.

TIMESTAMPS from Podcast...
**********
The backstory and journey of Balanced Grill [00:00:25]
Houghton Yang discusses the founding of Balanced Grill, a fast casual Asian fusion restaurant, and their focus on quality and clean eating.
Opening the first location of Balanced Grill [00:01:48]
Houghton Yang talks about the challenges and learning experiences of opening their first location in February 2010.
Finding the right location for a restaurant [00:04:32]
Houghton Yang discusses the challenges of finding the right location for a restaurant and how their second location helped their business take off.
The importance of homemade meals [00:08:54]
Speaker 2 discusses the influence of his mom's dedication to making homemade meals from scratch and the impact it had on his approach to cooking.
The role of technology in the restaurant industry [00:10:38]
Speaker 1 asks about the use of technology in the restaurant and Speaker 2 explains how technology is essential for efficiency, especially with the rise of curbside pickup and the need to stay competitive.
Systematization and franchising [00:13:00]
Speaker 2 talks about the importance of streamlining operations, including training, menu items, and ingredients, in order to expand and franchise successfully.
The ideal location and marketing strategies [00:18:19]
Discussion on the preferred location for Balanced Grill and the types of businesses they look for to be adjacent to. Also, the importance of high visibility and marketing through social media.
Using social media for marketing [00:19:14]
The use of social media platforms like Instagram and Facebook to market and advertise Balanced Grill. Mention of prior fun videos and the goal of making Balanced Grill a lifestyle brand.
Advice for new restaurant operators [00:21:23]
Words of wisdom for aspiring restaurant operators, emphasizing the need for hard work, hands-on involvement, attentive customer service, and listening to customer feedback.