Ep 164: Startup Story - Restaurants & Life (& Softball): Bill Hoopes of Capital Tacos
publication date:
May 16, 2022
|
author/source:
Jaime Oikle with Bill Hoopes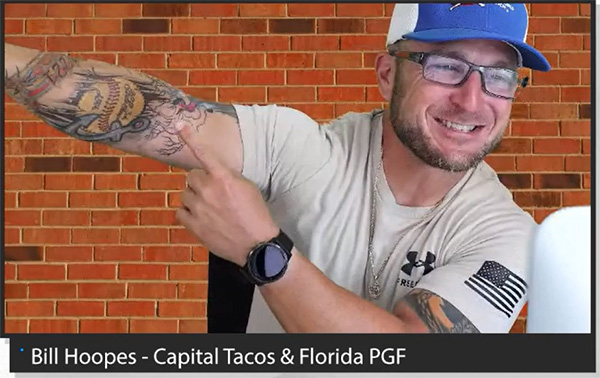 This was a fun one for me as we got to mix softball, life and restaurants into an episode.
I get with Bill Hoopes from Capital Tacos (and Florida PGF Softball) for a wide ranging conversation.
Bill's story is inspirational in many ways and I'm beyond sure that he's going to be successful in his new venture with the energy, passion & leadership he brings to the table.
I think you'll find many parts of this episode resonate for you...
Check it out...

Subscribe / Follow / Like at YouTube or iTunes to not miss an episode. Drop us feedback via email, Facebook, or Twitter.

Or listen...


Links: https://www.capitaltacos.com | https://www.playflpgf.com