Know Your Rights on Tipped Wages and Worker Protections
publication date:
Sep 20, 2021
|
author/source:
One Fair Wage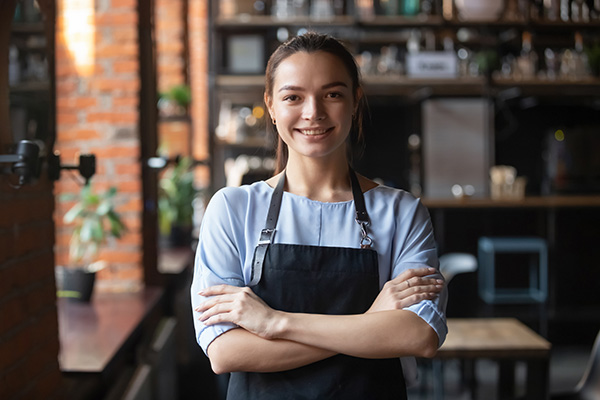 On Monday, September 20, 2021 One Fair Wage, a national nonprofit organization that advocates on behalf of service workers, in collaboration with the United States Department of Labor, Wage and Hour Division, Service Workers United for Power and High Road Restaurants, hosted a nationwide "Know Your Rights" webinar. Secretary Marty Walsh headlined the call.
On the call, One Fair Wage released a new report based on thousands of surveys of service workers nationwide. The report, "No Rights, Low Wages, No Service: How Increased Violations of Workers' Rights in 2021, Coupled with High Harassment and Low Wages and Tips, Have Pushed Workers to Leave the Service Sector," documents growing instances of wage theft and sexual harassment facing tipped service industry workers during the pandemic.
Key findings of the report include:
In general, over a third (34%) of workers report experiencing more violations of their rights in 2021, the second year of the pandemic, compared to 2020. Wage theft is estimated to impact over 2.4 million workers annually, costing them $8 billion in minimum wage violations. Previous estimates suggest wage theft is particularly common in the restaurant industry, with 84% of investigated restaurants having some type of minimum wage violation.
Over a third (35%) of tipped workers report their tips and additional wages did not bring them up to their state's minimum wage. Nearly one third (32%) report this violation of their rights occurred more in 2021 than in 2020.
Some violations impacted men more than women; nearly half (47%) of tipped workers report not being compensated for "time and a half " when they work overtime — women were 10% more likely to report not being paid for overtime.
Overall, workers report that the decline in tips and increase in sexual harassment and customer hostility experienced by tipped workers has gotten worse in 2021, even more so than in 2020. Three quarters (75%) of tipped workers report their tips have decreased more this year and over half (54%) report an increase in hostility and harassment related to enforcing COVID-19 safety protocols. More than one in five (21%) reported that they were more likely in 2021 to receive less in tips due to their race, gender, or sexual orientation.
All of these factors have contributed to over half (54%) of all workers saying they are leaving the industry. Nearly 8 in 10 workers (78%) say they will only stay if they receive a full, livable wage with tips on top.
"Restaurant workers are among the many essential workers whose hard work helped keep America strong throughout the pandemic," said U.S. Secretary of Labor Marty Walsh. "The U.S. Department of Labor's duty is to protect their rights and ensure employers understand their responsibilities under the law. This event will help educate these workers on how they can ensure they receive all of their hard-earned wages."
One Fair Wage also outlined to service industry workers how they can navigate suspected cases of wage theft and sexual harassment on-the-job, including knowing their rights to a full minimum wage per hour, to keep their tips and to compensation for working over 40 hours per week.