The Lee Initiative's Restaurant Workers Relief Program Expands Nationally
publication date:
Mar 23, 2020
|
author/source:
The Lee Initiative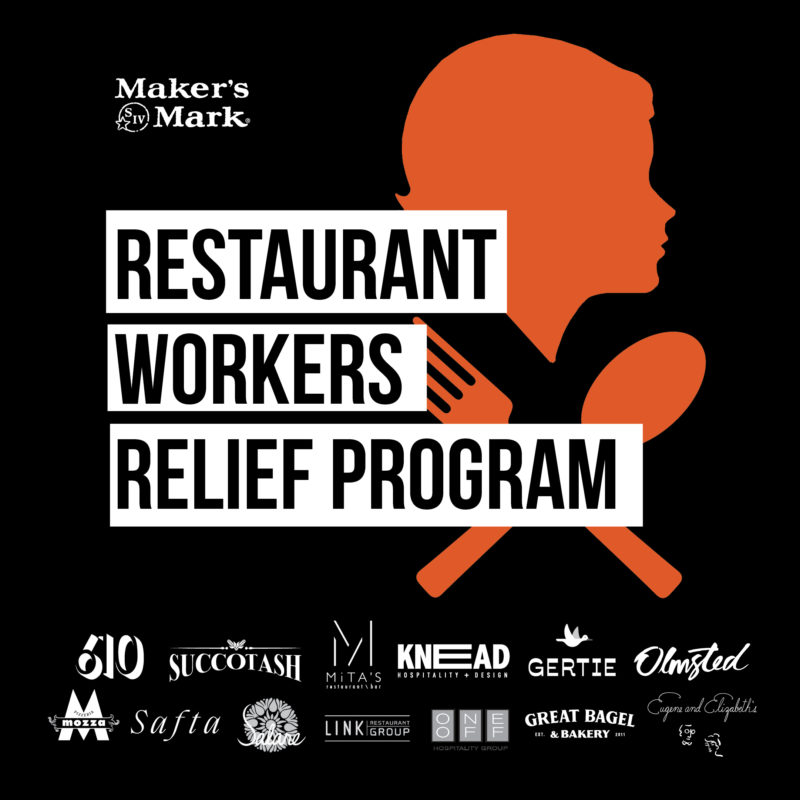 In response to massive layoffs in the hospitality industry due to the COVID-19 outbreak nationwide, Chef Edward Lee, in partnership with The LEE Initiative and Maker's Mark, launched The Restaurant Workers Relief Program. This program started on Tuesday, March 17 out of the catering kitchen of Lee's restaurant, 610 Magnolia, and was able to serve over 400 individuals in the restaurant industry who had recently become unemployed.
The overwhelming response from the community inspired other chefs around the country to create similar programs, working directly with The LEE Initiative and Maker's Mark. Restaurant workers must bring in proof of recent employment (paystubs will suffice) and will receive hot meals, toiletries, cleaning supplies, diapers, formula, personal hygiene items, and more. Times, days and exact details vary between relief centers.
Most of these relief centers are funded for the next two weeks but are hoping to be able to stay open longer with donations via www.leeinitiative.org. These relief centers include:
Louisville
Chef Edward Lee at 610 Magnolia
Washington, DC
Chef Edward Lee at Succotash
Cincinnati
Chef Jose Salazar at Mita's
Los Angeles
Chef Nancy Silverton at Chi Spacca
Chicago
Chef Paul Kahan at Big Star
Seattle
Chef Edouardo Jordan at Salare
Denver
Chef Alon Shaya at Safta
Brooklyn
Chef Greg Braxtrom at Olmsted and Nate Adler at Gertie's
Lexington
Chefs Ouita Michel and Samantha Fore at Great Bagel Bakery
New Orleans
Chef Donald Link at Cochon
Atlanta
Chef Linton Hopkins at Restaurant Eugene
For more information on the relief efforts, please follow The LEE Initiative on social media https://www.instagram.com/leeinitiative/ . For details on each chef's relief center, including addresses, days and times of operation, and more, please visit their individual social media pages, linked above.