5 Ways to Run Seasonal Restaurant Promotions and Increase Your Sales
publication date:
Oct 4, 2016
|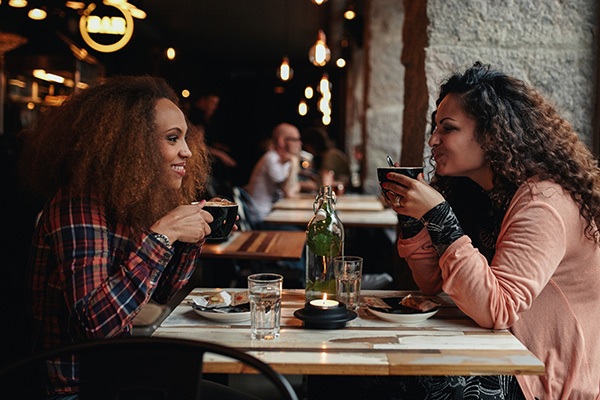 It's a perfect time for creative promotions in your restaurant during the months of October and November because the seasons are in transition. Summer is well on its way and customers are not yet sick of the cold weather like they tend to be during January and February. Here are five ways to tastefully shift your restaurant into the fall months and increase sales at the same time.
Shoppers
Early holiday shoppers are trying to beat the crowd and find the best deals. Reward and target these customers by partnering with retail stores near your establishment. For example, if they spend $10 at Joe's Shoe Shack, take 15% off their entire bill (if they spend $20 or over). If people are out spending anyways, give them a reason to spend at your restaurant instead of another one down the block. Partnering with another store gives you a promotional advantage because you are targeting twice the number of shoppers.
Focus on What's In Season
There's a reason why pumpkin seems to take over in the month of October; it's in season! Besides pumpkin, keep in mind all of the other delicious fruits and vegetables that are also in season. Apples, sweet potatoes, broccoli, winter squash, cranberries, grapes and pomegranates are all at their peak during the fall. Get creative with how these in-season goodies can be added and incorporated into your weekly specials. Think about handing out a mini menu of fall items in addition to your regular menu. Can you add a cranberry cocktail to your menu? How about an orchard apple tart? Give your patrons a new reason to stop into your establishment.
Promote Holiday Parties Now
In another month, restaurant patrons will be looking for holiday party rooms and catering packages. Make sure that by time these customers are ready to plan their parties, your restaurant has already been promoting your holiday party services throughout the month of October using email and social media such as your restaurant's Facebook and Twitter pages. Also, don't forget about in- store advertisements. Can you hand out a holiday party or catering advertisement to every customer that dines in your restaurant? You'll want your restaurant to easily come to mind as an establishment that is accessible with these services.
Cozy Up
People love the excitement of transitioning to something new. Take advantage of the cold weather shift and make sure your menu offers plenty of chilly day treats. Instead of the usual coffee and tea, try promoting fall-inspired drinks like hot mulled apple cider, salted caramel hot cocoa and spice flavored lattes. Customers will be excited to try something new with the changing weather outside. Subtly changing flavors on your existing menu can give your establishment a fresh feel (and taste) for fall.
Take Advantage Of The Obvious
Did you know that October 27th is American Beer Day? What promos could your establishment offer that highlights this simple holiday? Halloween, football games and beer dinners have the potential to bring in large quantity of customers. Be sure to take advantage of these potentially lucrative events by planning early. Check football schedules and be sure to offer promotions for each game. Plan a Halloween party and offer prizes for costume contest contestants.
---

Ola Ayeni, Founder and Chief Idea Officer of Dining Dialog, Inc and Eateria, a loyalty email marketing tool that empowers restaurants and food service businesses to help them build their customer base by generating repeat business and attracting new business.